How To: Set Up A Shift Reminder
If you've been allocated a Shift, Go People recommends that you should setup a reminder to make sure you get to the Shift on time.
First of all, go into your app, and click on the Shift you've been allocated. Then scroll down to the bottom, and follow the prompts: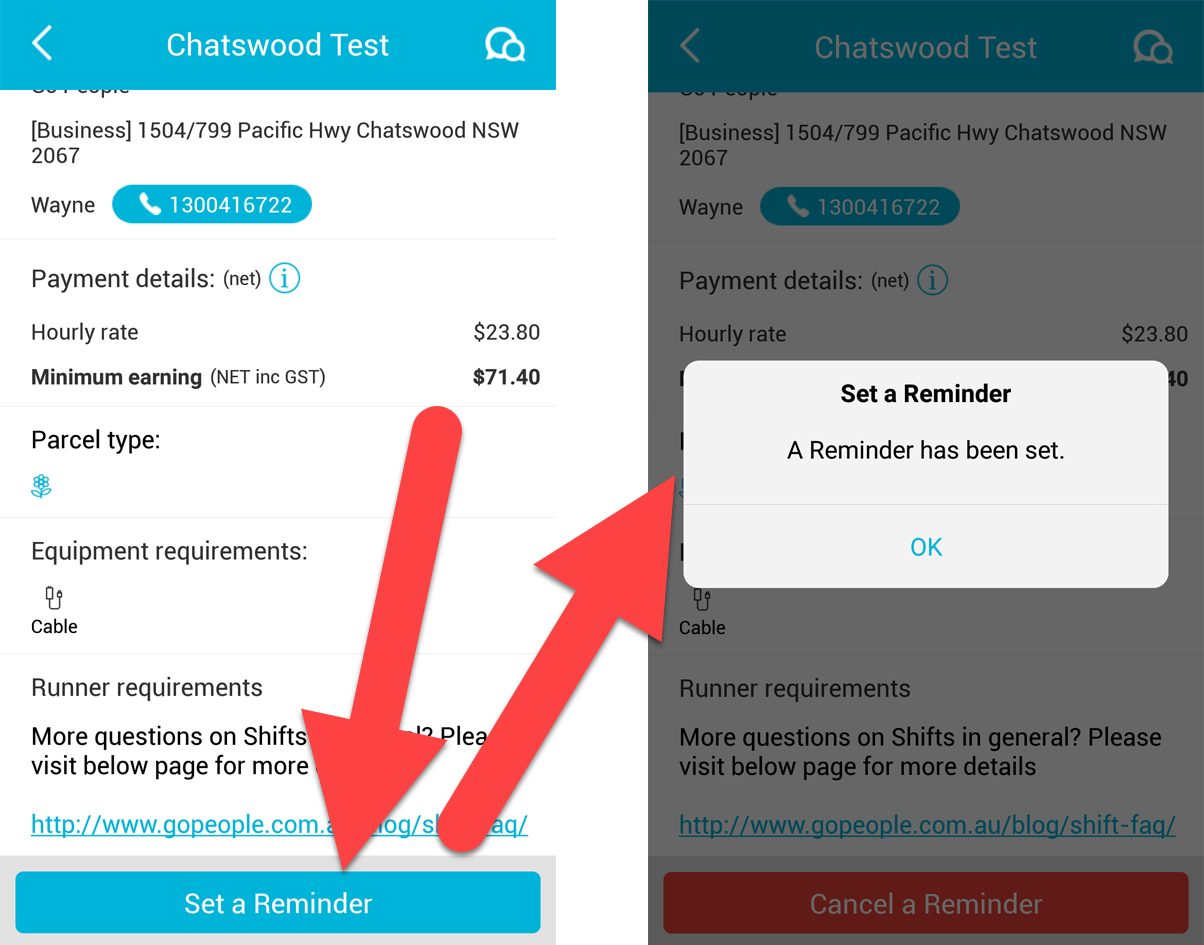 Now, if you exit the Runner's App and go to either Apple Calendar or Google Calendar, you should see your Shift listed as an event: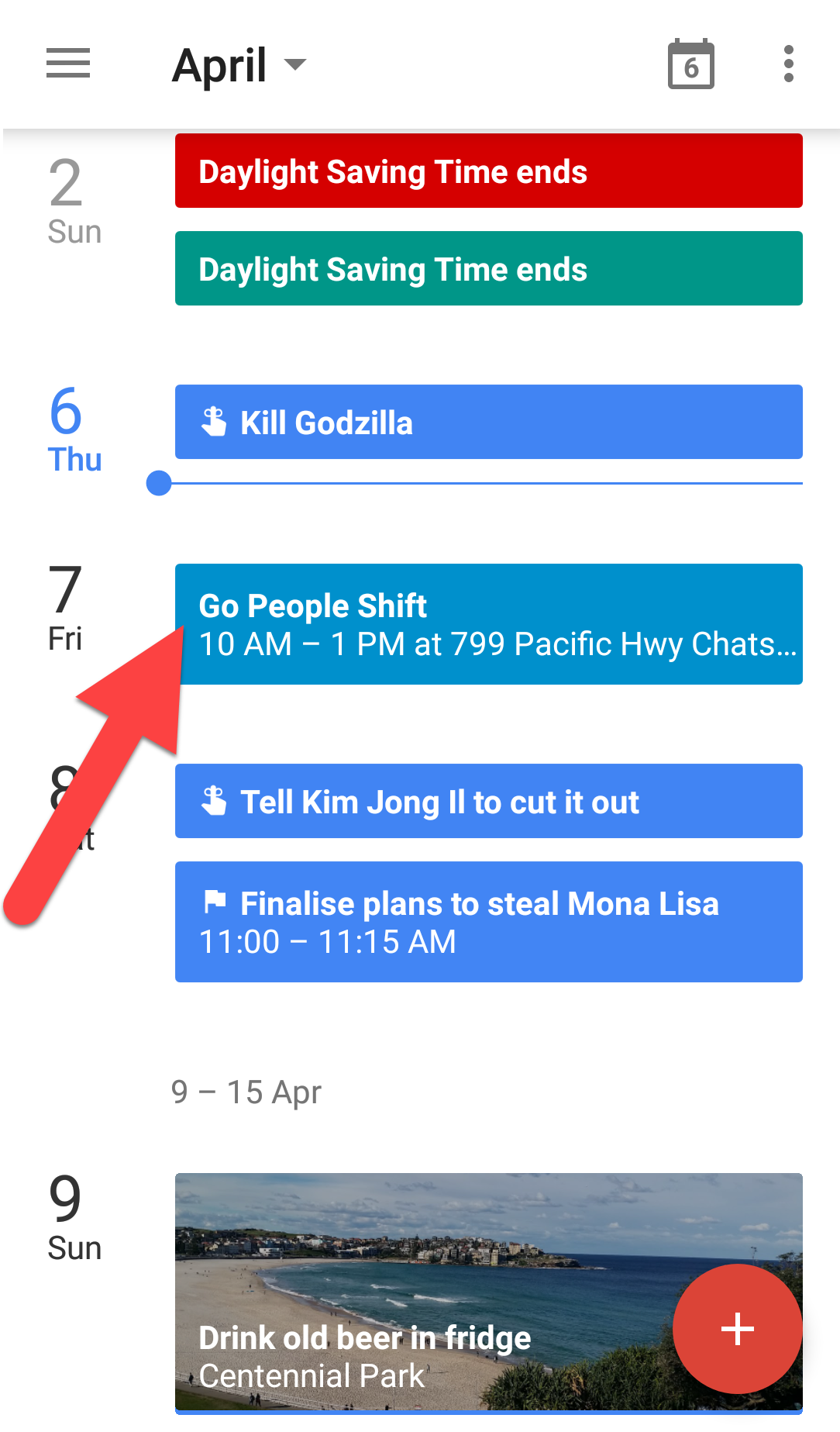 When you click on that shift, there should be a reminder already set. Of course, you change when you want to have a reminder (and on Apple, you can have a reminder that calculates the latest you can leave):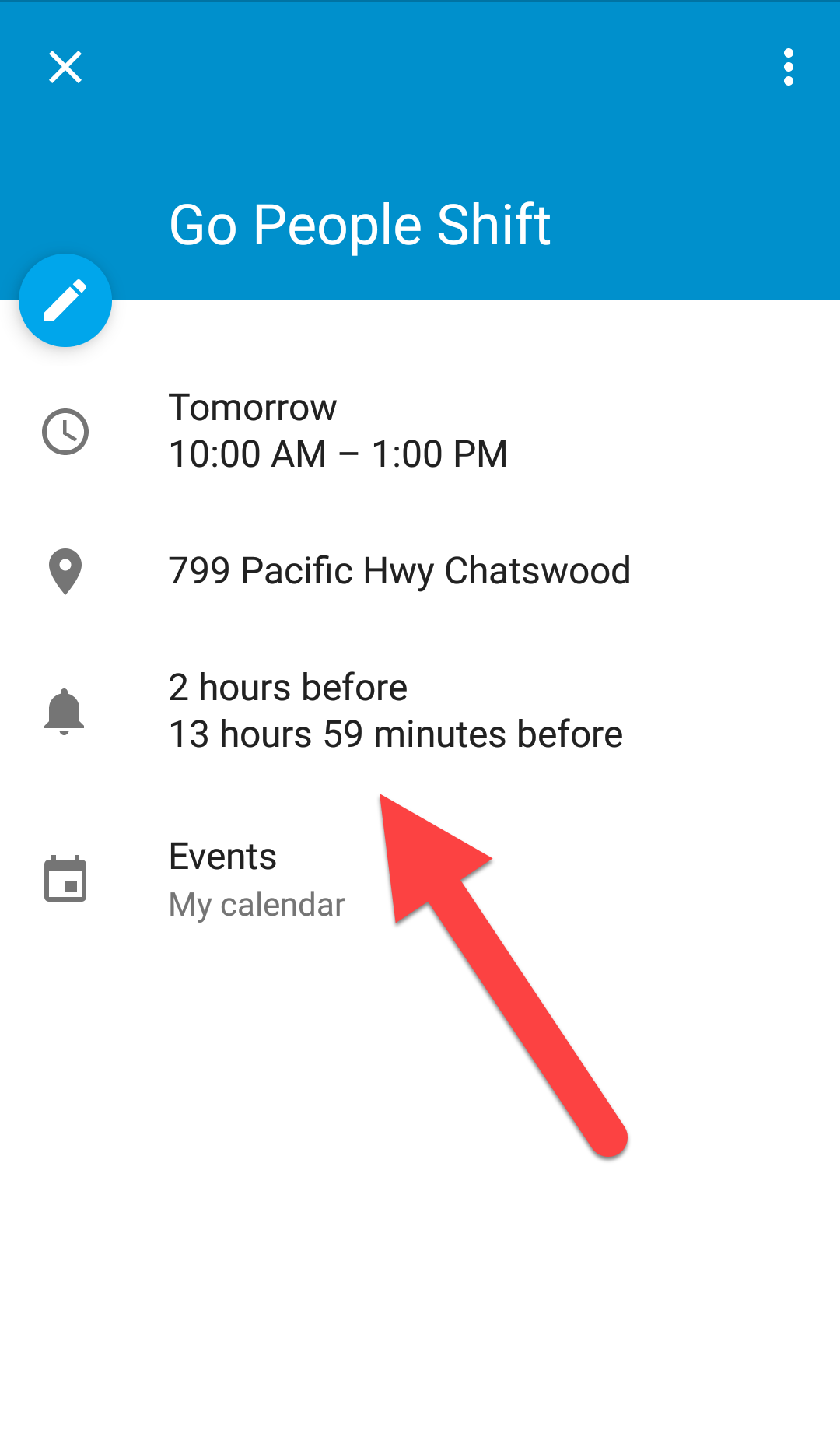 Nick Hartman is the Marketing and Communications Manager for Go People. The prospect of seamless, same day deliveries excites him and he hopes Go People will one day achieve that. Outside of making the delivery world a better place, you can often see him down at the SCG taking high class photos for his Instagram page.