How To: Set Up Your Merchant Account
First of all, to become a merchant with Go People, you must be sent an invitation email by our sales team.
Haven't spoken to our sales team? Contact us now on 1300 416 722 or email sales@gopeople.com.au.
If you have received the email, follow this guide to set up your Merchant account:
Guide To Setting Up Your Merchant Account
Click on this link: members.gopeople.com.au/user/login
Then fill in the boxes with your email address, and the automated password Go People has supplied you with. After logging in, you'll be asked to create your own password.
After that's done, you'll be directed to the following page. Click on the icon on the top right to open the profile drop-down menu, and from there click on 'Stores'.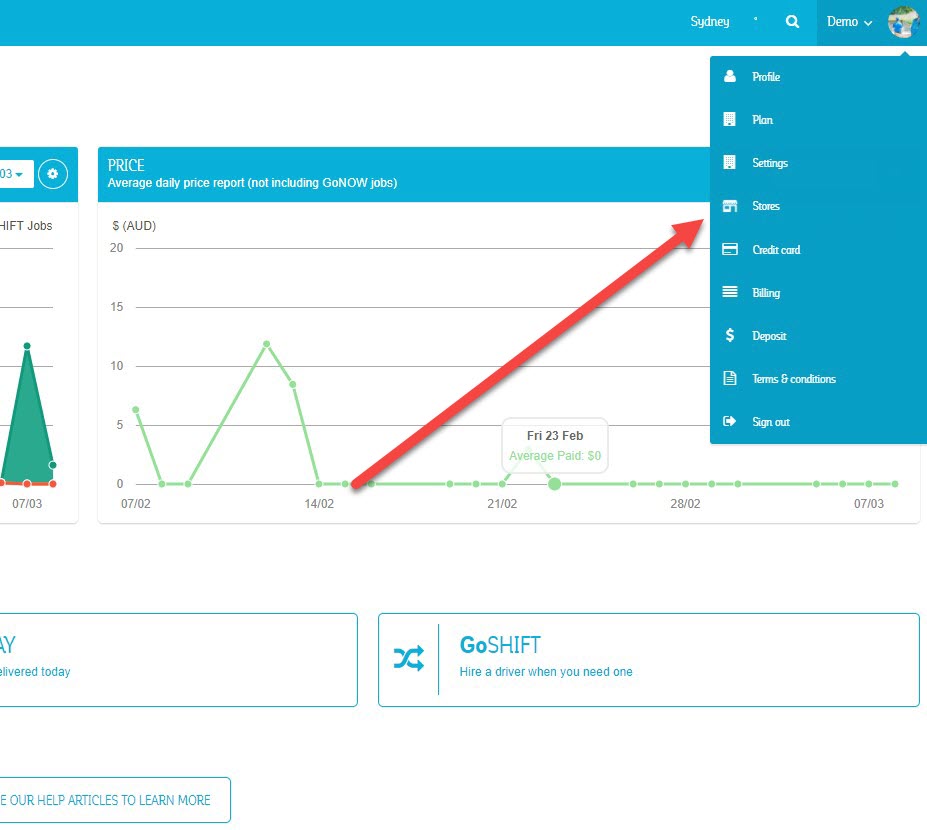 That takes you to "Stores" screen. This is where most of the action will take place.
The first thing you want to do is add your store or stores.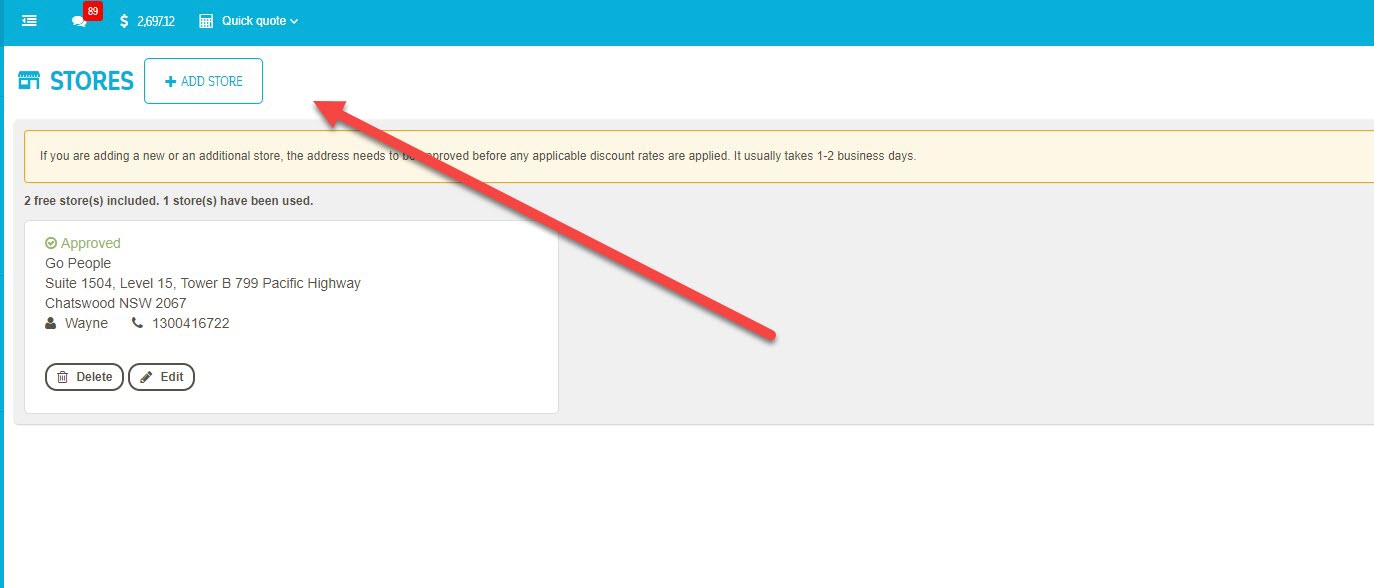 Click on the "+ Add Store" button will take open a form. Fill out everything on that form.
NOTE: If you have one store, your store will be approved automatically. If you have two or more stores, those stores will have to be approved manually by the team at Go People. Verification takes at most 24 hours to process, and multiple stores need to be checked with regards to service area.
When you're done, a 'Submit' button will appear. Press that if you're satisfied you've put in the correct information.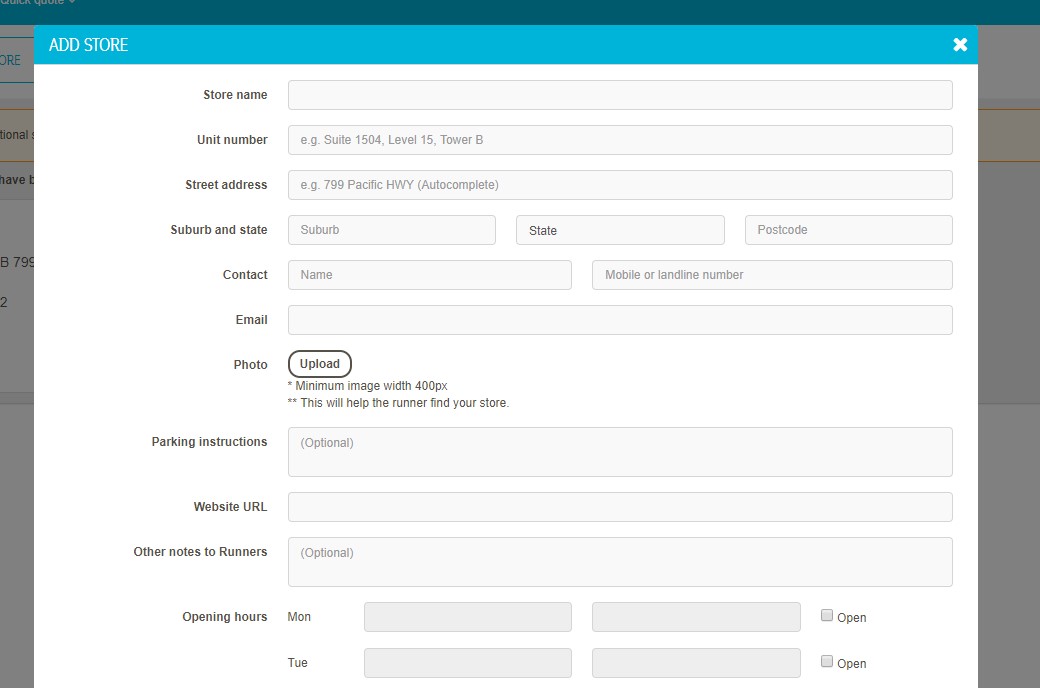 Now we move onto 'Top Up', the yellow button up the top where you can add money to your account.
When click that, you'll be sent to this screen, which has a pretty straightforward interface.
All you have to do is choose if you want to add your credit card or make a bank transfer.
If you're going down the credit card route, make sure you double check the two tick boxes pointed out below.

(In the event you want to remove or add a new credit card, click on the credit card option from the right-hand side drop down menu, and follow the prompts:)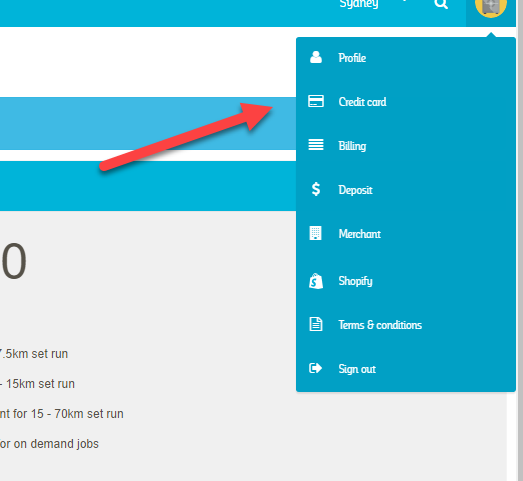 You are now ready to place your first jobs!
Please visit these other Knowledge Base articles to learn how to place jobs:
If you have any more questions, or have encountered any difficulty setting up a Merchant account, please feel free to call us on 1300 416 722
Nick Hartman is the Marketing and Communications Manager for Go People. The prospect of seamless, same day deliveries excites him and he hopes Go People will one day achieve that. Outside of making the delivery world a better place, you can often see him down at the SCG taking high class photos for his Instagram page.
---
Also read: