How to: Raise a Dispute
It is unfortunate, but sometimes deliveries may not go according to plan or items may not be found due to many different reasons. But don't worry, we have a process to look after these circumstances!
First of all, log into the member portal and go into "Jobs -> List" from left nav. Use "Advanced search" to find the job that you are having issue with. Click on the "Raise a dispute" button on the right most of the job row.
*****IMPORTANT*****
Please note, this button is only available after the job is marked as completed and only open for 48 hours. If you wish to raise a dispute after the 48 hours, you will need to email it to support@gopeople.com.au.

Fill up the details of your concern on the pop-up.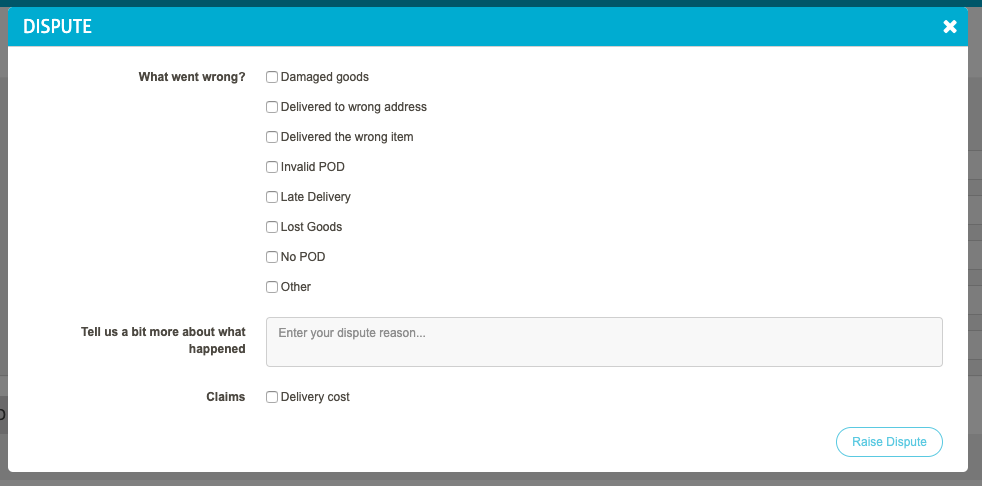 As soon as this is done, $100 is locked away from the Runner's account until the dispute is resolved.
Our support team will receive a notification on the case and start investigations.
We do our best to resolve disputes as quickly as possible, however there are processes and communications to follow which can take up to 14 business days.
Compensation for the goods
Only if the job has a FreightSafe Warranty, you will be able to claim for compensations for damages or lost goods. For more information about FreightSafe Warranty program, please visit here.
To file a FreightSafe Warranty claim, please follow this article.
---
Also read: