How To Shopify: Install or Uninstall The Go People Shopify Plugin
Installing
1. To install the Go People Shopify plugin, firstly you will need a Go People Sender account. If you do not have one yet, please register here: https://www.gopeople.com.au/register/
2. Once you are logged in click on the settings at the bottom left of the dashboard.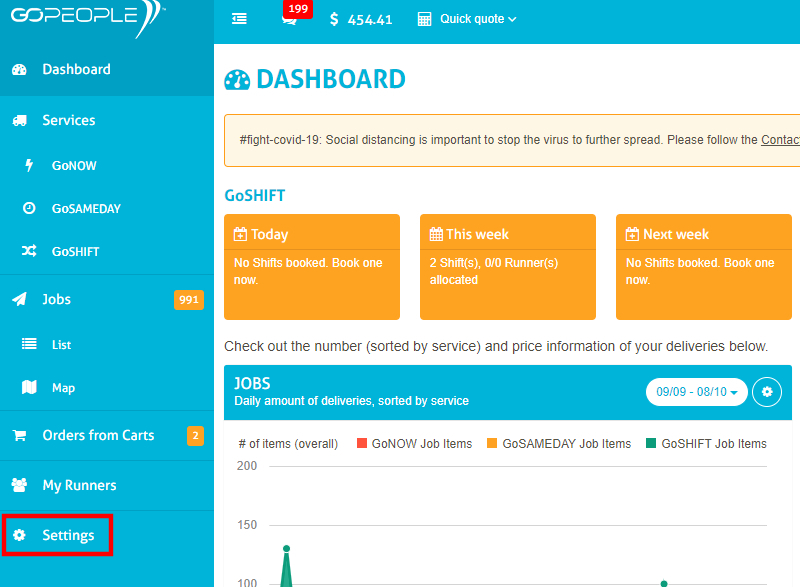 3. Click on Shopping Cart Integrations.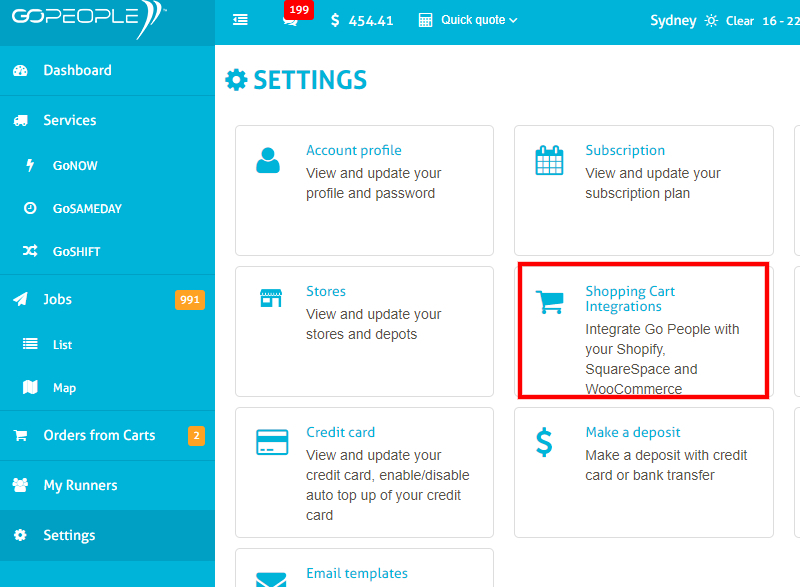 4. Enter your shopify URL (without "http://", e.g. myfashionshop.myshopify.com) into the input box and click on the 'CONNECT' button:
5. Click 'Install unlisted app' and you're done!
Uninstalling
After you've logged into your Shopify account, click on the 'Apps' option from the menu on the left hand side. Then, simply find Go People amongst your installed apps, and hit the delete button.

---
Also read: