How To: Let Recipients Track Their Delivery
A huge plus to using Go People is that we're really transparent when it comes to tracking. At all times, you as well as your client (the Recipient of the delivery or deliveries) will be able to see where your Runner is currently located.
We offer Recipients the use of a tracking map, in order to keep updated with their Runner's whereabouts. To gain access to this tracking map, we send out a tracking number. This number links to the tracking map.
These details can be entered in the 'Drop-off' section when booking a job for any of our services:
What If My Recipient Hasn't Provided Their Contact Details?
If your Recipient still wishes to be able to track their delivery, you have to manually send them the tracking number yourself. Rest assured though, this is easy.
Go into the 'Jobs' page, accessed via the menu on the left.
Let's say your Recipient wants to track the delivery, assigned to the Runner 'Sam'.
Click on the blue link, and that'll take you to tracking page for that job: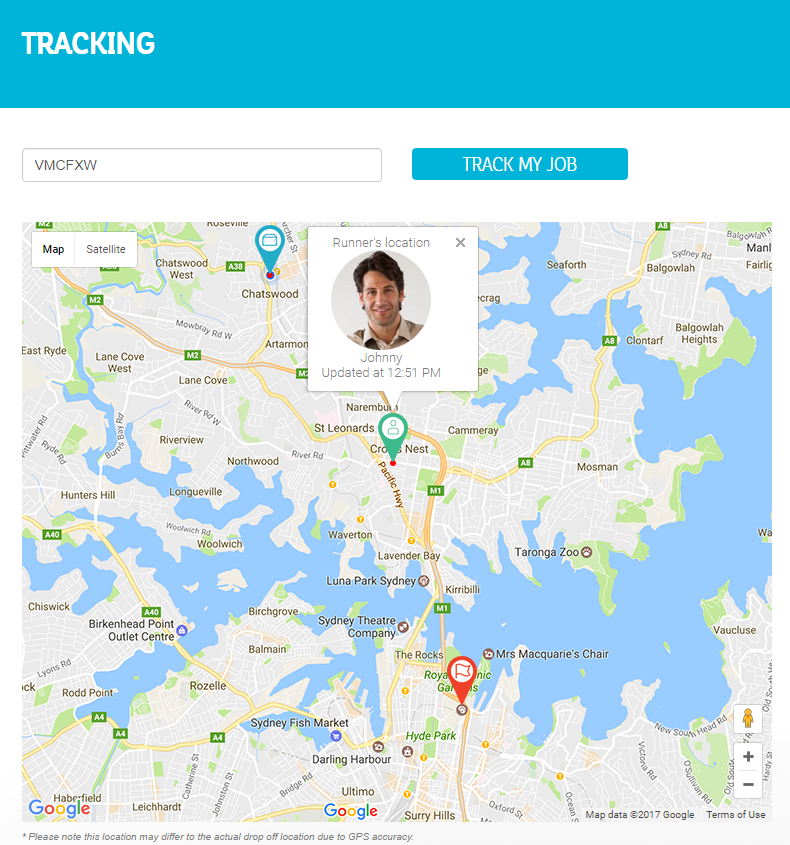 Notice how it says in the box, "VMCFXW". This is also what the URL should say:

Now, all you have to do is send that link to your Recipient and they will be able to see their delivery in progress!