I Would Like To Find My Billing/Delivery History
There's two ways to find out your Billing or delivery history, and they both involve using the Members' Portal.

1. Billing page
Click on your profile on the top right to open the account menu. Halfway down that menu will be 'Billing'.
In 'Billing' you'll find all the information you'll need.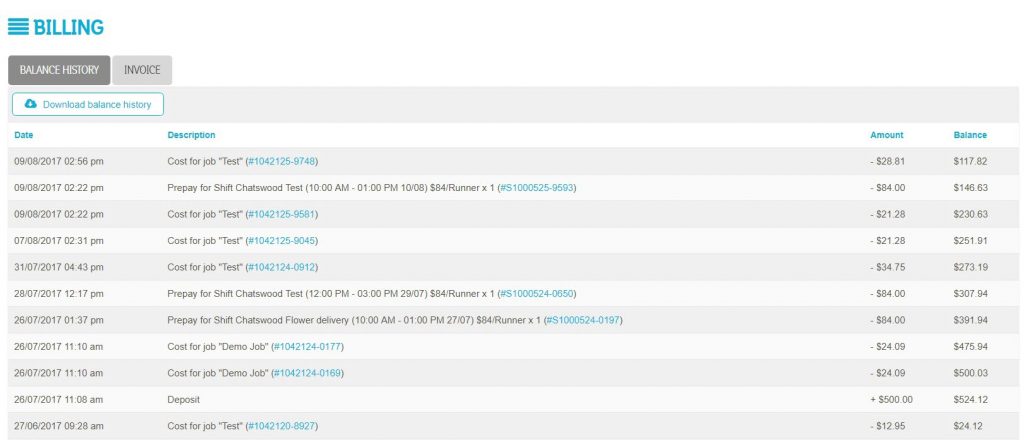 You'll also be able to download this information as an invoice (click on the 'Invoice' tab).

2. Jobs page
Another way you can access your delivery history is by clicking on the 'Jobs' page, found on the menu on the left.
The Jobs page will include information about all the jobs you've booked – future, present and past.
To access your delivery history, click on the 'Closed' tab.

This page will show similar information to the Billing page. However, not all the information you need will be found here.