Fashion is a way of life. Some people express themselves through the clothes they wear, while others dress up because it makes them feel good.
Meanwhile, there are also those who turn to fashion to connect with people and brands who share the same creative spirit. They have blogs or social media accounts where they regularly post what they're wearing or where they're shopping. They're called style influencers, and they serve as our fashion inspiration.
The following is a list of top bloggers and influencers from Australia to keep on your fashion radar: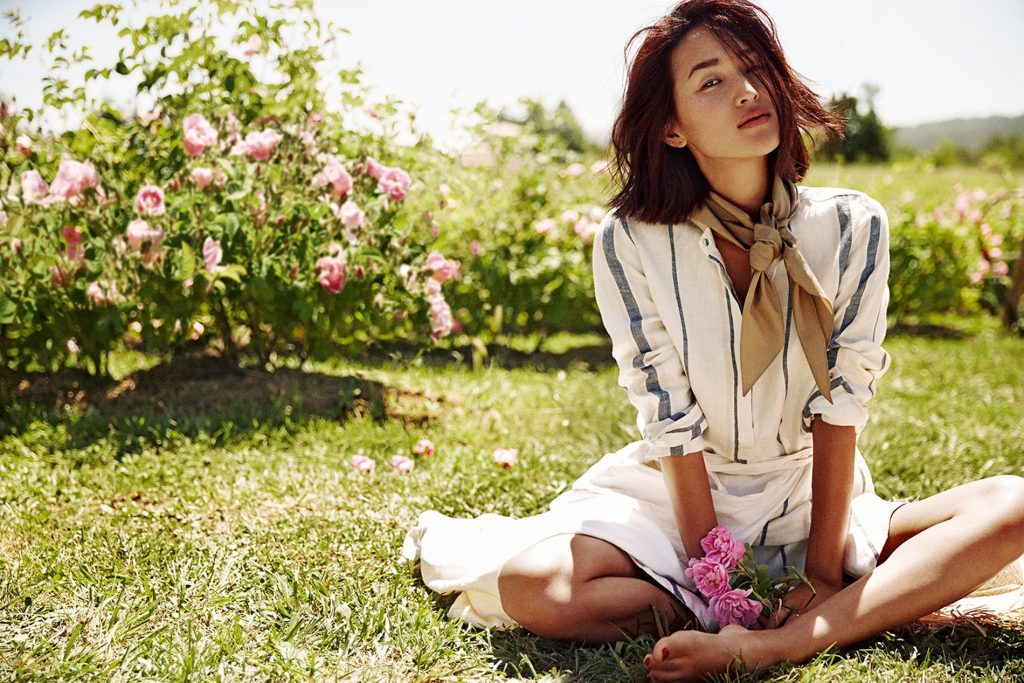 Nicole Warne is an influential blogger of many hats – model, creative director, social media and brand consultant, and digital strategist.
She's the brain behind the digital program called the Q Collective of Qantas Airlines, where she currently works as a digital consultant. Nicole has also launched many successful online promotional campaigns for leading brands including Cartier, Chanel, Dior, Net-a-Porter, and Valentino to name a few.

In 2016, Forbes magazine included the Australian online personality in its "30 Under 30" list, only seven years after Nicole launched the Gary Pepper blog in 2009.
To date, Nicole has about 2.3 million global following on various digital media platforms.
Image Source: Gay Pepper Girl; Photographer: Mario Sierra; Styling: Caterina Scardino; Hair: Travis Balcke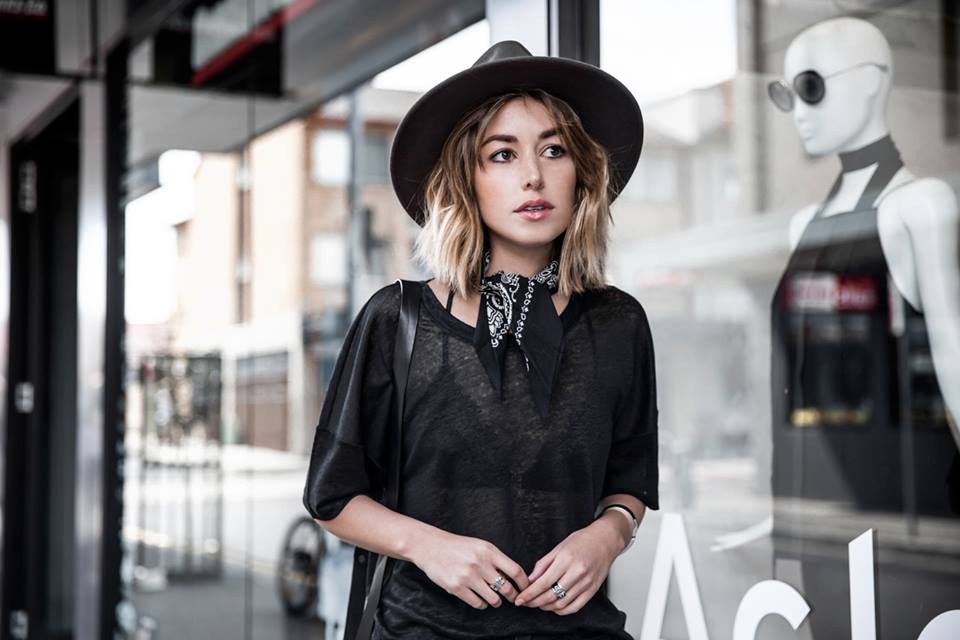 Carmen Hamilton started her fashion blog, Chronicles of Her, while she was in university in Goldcoast, Queensland. At the time, she blogged mainly as a form of self-expression and to grow her skills in photography and digital editing applications.

After graduation, Carmen briefly took on a job in a fashion tech startup in Sydney while working on her blog on the side. In 2011, Carmen decided to focus on her blog, and Chronicles of Her became a platform where women can discover fashion brands and get styling ideas.

As a blogger, Carmen is all for offering unique, original content to her audience. She utilises the Street 365 section of her blog to feature different profiles of girls and women – from bakers to editors, nail artists, and even students from all over the world.
Image Source: Chronicles of Her Facebook Page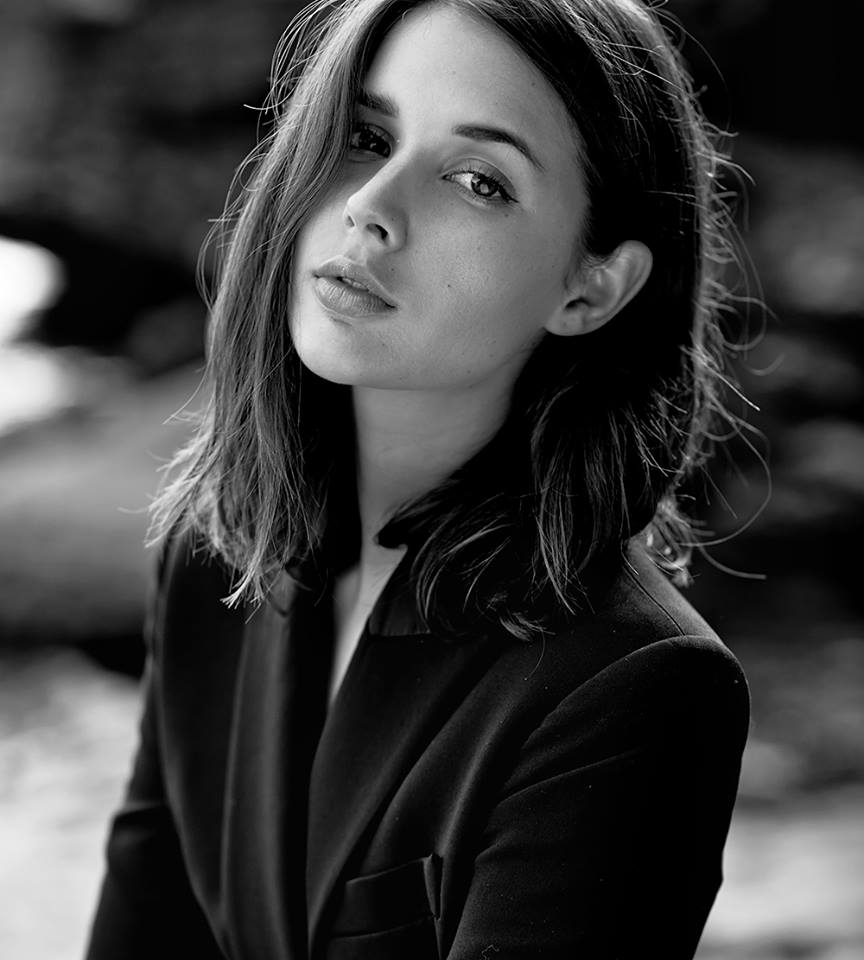 The founder of the Harper and Harley blog, Sara Crampton, is one of the pioneering style bloggers in Down Under. She launched her site in 2008 following the concept that less is more in beauty, fashion, and lifestyle.
Apart from its minimalist style, Harper and Harley is known for providing an engaging type of content to its followers. Sara is a recognized influencer in social media and the blogging space, creating digital marketing and communication campaigns for timeless brands such as Gucci, Estée Lauder, and Nike.
Image Source: Harper & Harley Facebook Page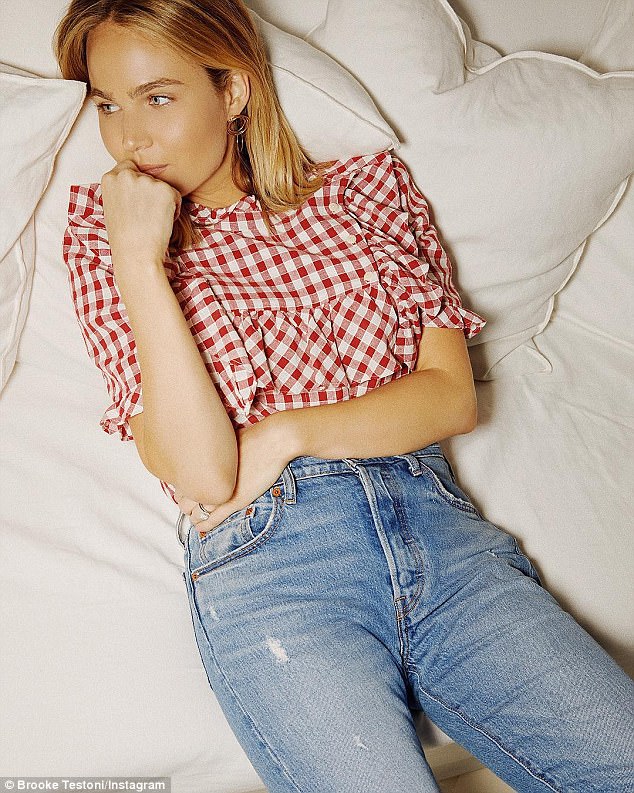 Brooke Testoni is a style-savvy blogger known in Mosman as the "It" girl for her impeccable brand of fashion. Brooke has a self-titled blog site, where she shows her own fashion sense.
Incidentally, Brooke's piece of advice to aspiring bloggers is to find your own style and stick to it. Brooke says this is how she achieved success in social media and the blogging world as people started noticing her and connecting with her on a personal level.
Aside from her blog, Brooke is on Facebook, Instagram, Snapchat, and YouTube. She also works with fashion brands, helping them in their styling, mini campaigns, and events. Her clients include Chloe, David Jones, Myer, and Westfield.

In late 2017, Brooke started a brand called Rylan, which carries a range of leather goods including handbags that she designs.
Image Source: Daily Mail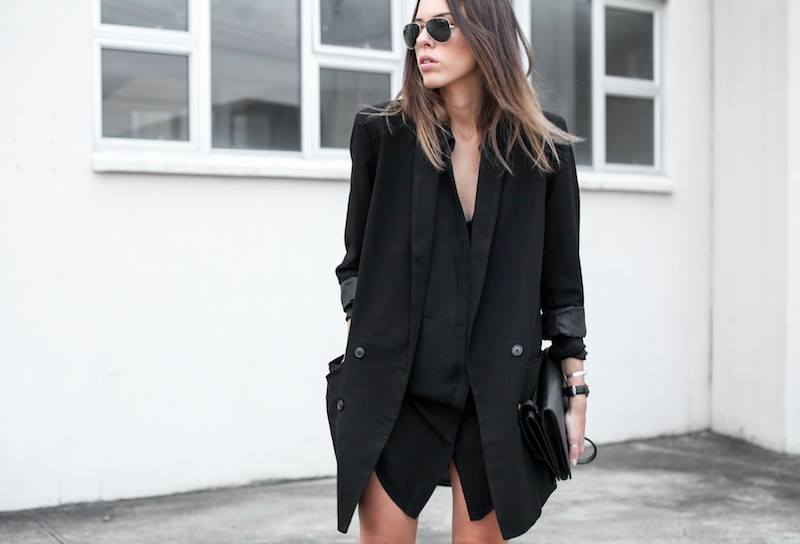 Kaitlyn Ham hails from Brisbane and works as a freelance fashion journalist and editor of her fashion blog, Modern Legacy.
With her profession, Kaitlyn gets to collaborate with fashion-minded individuals and brands, using her blog to let people in on new labels, trends, or shops to try out.

Kaitlyn describes her style as comfortable, classic, and feminine, but with a twist to it. She always adds some quirky item or accessory to her fashion ensemble, so it doesn't look too girly or plain but edgy instead.
Image Source: Modern Legacy Facebook Page
Jessie Bush is the founder of We The People, an online fashion and lifestyle haven that has evolved in a big way since its early beginnings as a New Zealand-based streetstyle blog.
Described by fashion experts as the ultimate minimalist style icon, Jessie likes to keep things relaxed and uncomplicated. She adores shirts and denim as fashion staples, but she's also fond of experimenting different styles with them.

On its site, We The People lists a number of its partner brands including Calvin Klein, Harrods, Jimmy Choo, and a few other high-profile fashion labels.

Jessie always posts sensational photographs – from fashion to travel and lifestyle ideas – on Instagram, where she has 307k followers.
Image Source: We The People Facebook Page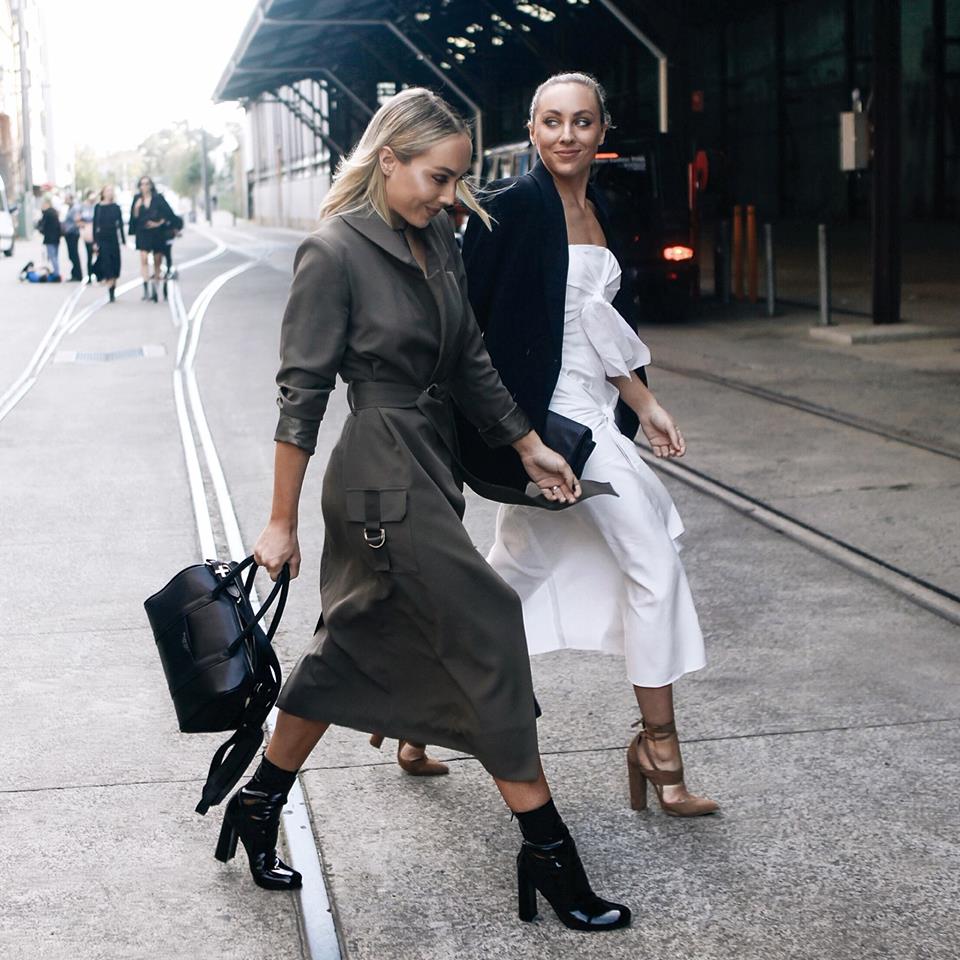 Danielle and Nicole Benton are the twin sisters running the fashion blog When Words Fail, a site that showcases their laid-back yet ultra-chic style.
The blogging duo from Sydney are not only fashion and travel junkies but are also advocates of health and fitness. They love the beach, running, boot camps, and fun, active stuff.

Some of the media campaigns they have done in the past include those for ZU Shoes and Glam By Manicare Lashes. They have also been featured in the dream career issue of Cleo Magazine.
Image Source: When Words Fail Facebook Page
Nadia Bartel started her blog, Chronicles of Nadia, in 2012 with a chock-full of her favourite things. But because of her extensive experience in advertising and publishing, Nadia found it inevitable to expand her site into a multimedia brand.

Today, Chronicles of Nadia serves as a comprehensive fashion resource. The site is buzzing with news and tips about lifestyle, beauty, and family. Nadia also helps create content for world-famous brands, which include BMW and Chanel.
The Melbourne-based blogger also inspires women to excel in their professional and personal lives. She says: "You can have it all. The baby, the business and the Gucci."
Image Source: Chronicles of Nadia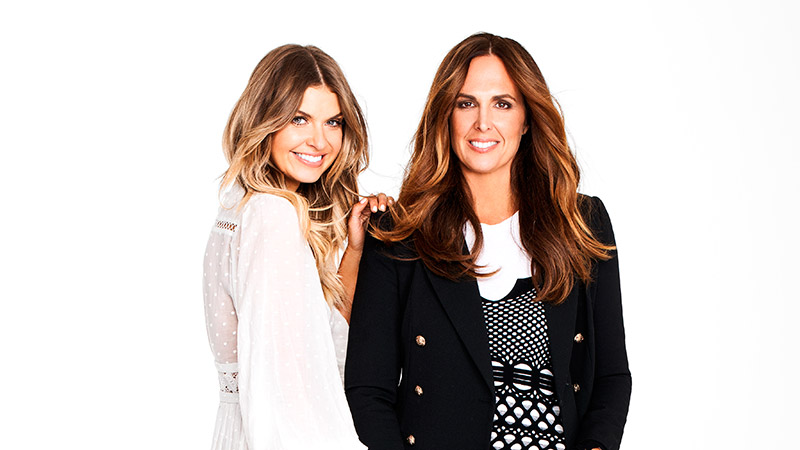 TheyAllHateUs (TAHU) founders, Tash Sefton and Elle Ferguson, are best friends and business partners. They are two of Australia's most fashionable bloggers who worked in a fashion business together before they formed TAHU, which gets more than 600k visits a month.

TAHU is not just a fashion blog, though. It's also an online retail store, selling must-have women's wear and accessories that Tash and Elle globally ship to their buyers via courier.

Tash and Elle are also active on Instagram, where they have 185k followers.
Image Source: Foxtel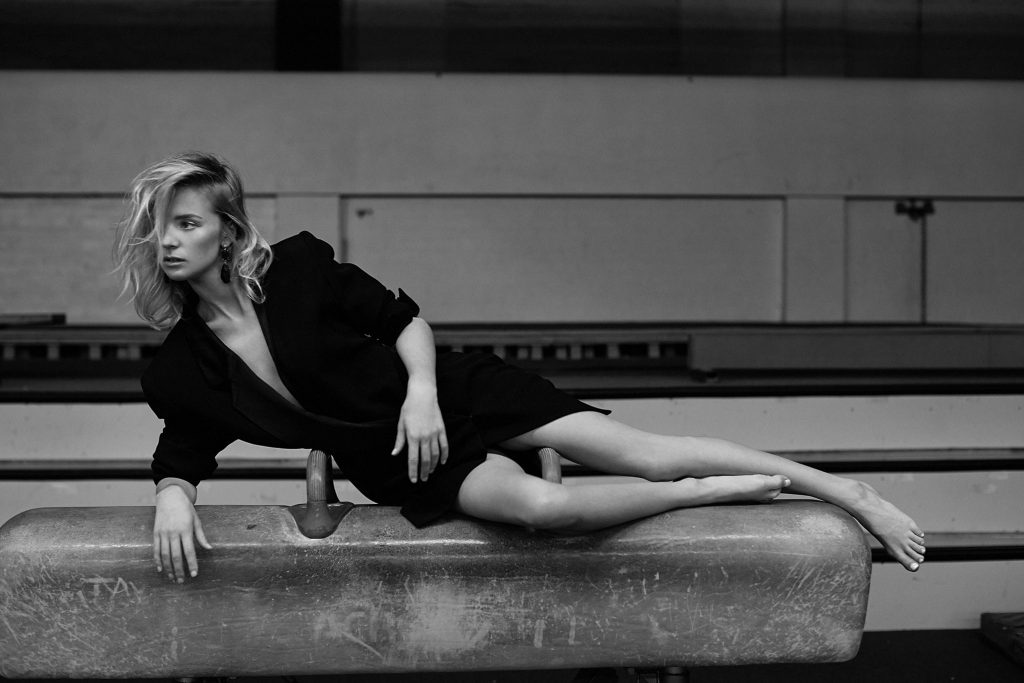 Born in Sydney, Nadia Fairfax is the publisher of the Fairfax Journal, where she documents her life as an online personality and style influencer. Nadia was part of the Fashion Bloggers TV Series season 2, which premiered in 2015 on Foxtel.

A gymnast in her teens, Nadia is able to combine fitness and fashion in her line of work. Just recently, Nadia joined the design team of activewear company, The Upside. The collaboration has resulted in a capsule collection that shows her cool and sporty character.
To date, Nadia has 180k Instagram followers.
Image Source: Nadia Fairfax
Whatever your fashion style is, the key is to keep it relaxed and clean, as most of our featured Aussie bloggers recommend. For them, fashion is all about finding what makes you feel comfortable – a process of discovering your own style.
If you're looking to venture into the world of fashion, you could use blogging as your stepping stone. Once you establish yourself with a good following, you can put up your online retail store and work with a Sydney courier to deliver to customers in Sydney or elsewhere. Who knows, someday, your blog is going to make it as a global fashion brand, too.