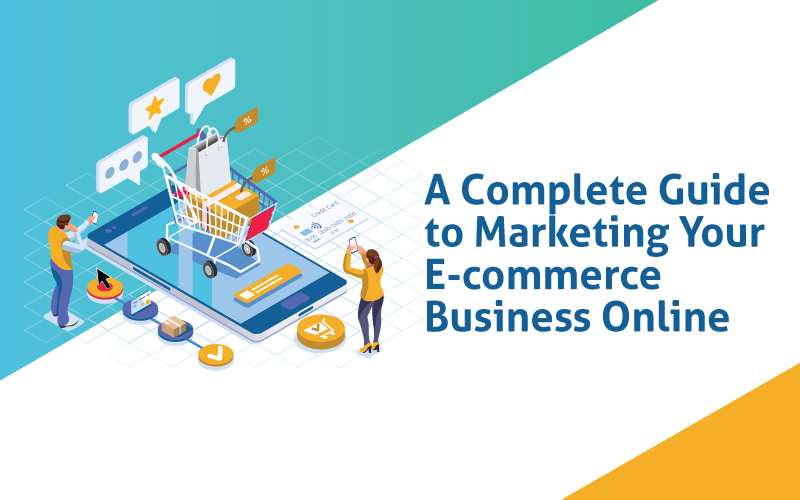 It's no secret that the competition in the e-commerce business is tough. In its crowded arena where every brand is trying to fight for consumer attention, marketers should strive to be creative and innovative with their campaign strategies.
Let's take a look at it from a global perspective. Statista released a report that an estimated 1.66 billion people around the world shop online. That's over 20% of the world's overall population.
E-commerce sales are expected to reach USD 4.5 trillion by 2021, and Australia is one of the top powerhouses contributing to this growth. With 85% of Australians connected to the internet, the country is very much in touch with social media and digital channels. This has prompted better services tied to online shopping, such as secure payment methods, increased products offered online, and reliable delivery services in Australia.
There's no question that the future of retail is online. That said, it's important to get creative and have a robust digital marketing strategy in place.
Why Digital Marketing Is Important for Your E-commerce Business
E-commerce is growing at an alarmingly quick rate. Being adaptive and updated is imperative. The most effective way to reach your audience is through digital. Here are more reasons to invest in this marketing model.
The internet makes

international reach

possible. The broader your coverage, the more people you can market your product to. This is good news for Australian business owners who want to promote their local services. Apart from that, digital marketing also allows for highly-targeted local reach. It's hard to argue against the fact that

88% of smartphone users and 84% of tablet users

conduct local searches before visiting stores.

Digital marketing has a

lower operational cost

compared to traditional marketing strategies—when done correctly. You can save on staff by merely implementing chatbots for online assistance. You can even optimise your digital ads and marketing efforts to save on cash. Email is a particularly good example of a tool that does this well. Marketers say that email continues to deliver high ROI and value in their campaigns, with a median

ROI of 122%

.

Personalisation

is one of the essential marketing tactics that digital marketing can do well. Besides using their first names, you can now personalise a customer's experience through geotargeting, timed messaging, content tailoring, and more.

78% of consumers

are likely to buy from a brand that presents offers based on their interests.
Being always online means you can talk to your consumers more. This leads to improved customer experience for them as you will be more in tune with their needs, wants, and actions online.

The Rapid Growth of E-commerce
Just four years ago, the total global sales of the e-commerce industry already surpassed a trillion–$1.3 trillion, to be exact. The Enterprise Guide to Global e-commerce predicts a 246.15% increase from this figure, targeting a $4.5 trillion global revenue in 2021.
Business.com shares that China, USA, and the UK are the top three countries contributing to this massive growth, with annual online sales of $672 billion, $340 billion, and $99 billion, respectively. Alibaba dominates the Chinese e-commerce market, while Amazon and eBay lead in America and the UK.
B2B marketing is performing splendidly in e-commerce. Sales in this sector reached $7.7 trillion in 2017, double that of B2C.
It's also worthy to note that half of all online traffic comes from a mobile device, stressing the need for a mobile-friendly website. Mobile commerce hit $700 in revenue in 2017, which is growing at an even faster rate than e-commerce in general. It's set to comprise 70% of e-commerce traffic by the end of 2018.
It's safe to say that the growth of e-commerce is not about to slow down anytime soon.
Creating Your E-commerce Digital Marketing Strategy
Evaluate your strengths and weaknesses
Review your business model. In your industry, where do you see yourself excelling? What about the areas you're falling behind on? Take a look at your competitors so you can benchmark your business. Look for areas for improvement and address them.
Identify your goals and objectives
To measure success (or failure), you should be able to study your data. Select key performance indicators (KPI) that you can refer to now and then. Here are the essential web metrics you must monitor:
Unique visitors

Conversion rate

Page impressions

Customer retention rate

Total revenue
Now that you have KPIs, you can set goals. For instance, if you want to increase your income periodically, you must work at having higher conversion rates.
Identify the right market
Reaching the right audience is also crucial to getting your message across. Get relevant data from your ideal customer or target market, such as:
Name

Age or age range

Location

Income and purchasing power

Interest profile

Buying motivation
This data will allow your brand to place ads smarter and position your brand better.
Understand the customer's journey
Knowing the different stages that consumers go through before settling on buying a product will help in allowing you to create various marketing campaigns.
Awareness: A buyer will realise they have a problem that needs to be addressed by a product or service.

Consideration: They begin to research and compare options from different products or businesses.

Decision: Finally, they choose which company to subscribe to, and product to buy and hopefully, they pick you!

Loyalty: Consumers will be loyal to a brand if they are delighted with your offering. So, should they ever need help in that area again, they will repurchase from you.
For one, you can develop campaigns for brand awareness, putting your name out there among the roster of candidates in your industry. Another one may be promos directed to your existing customers.
Digital Marketing Channels
Search Engine Optimization (SEO)
Up to 71% of consumers begin their shopping journey with a search engine. This is the result of organic traffic generated by your website, so make sure that you have rich content, a high number of links, and other best practices that influence search engine rankings.
Search Engine Marketing (SEM)
SEM is a form of pay-per-click advertising (PPC). Bid on relevant keywords in your industry so that your products and services will appear for consumers who search using those terms. Adwords is an excellent platform for this, as Google owns 71% of the search market share.
Email isn't going anywhere, and the stats explain why. It has one of the highest ROIs in marketing, with an average of 3,800%. Additionally, email is the third most influential source of information among B2B consumers.
As of 2017, there's a total of 2.46 billion social media users, and this number will only continue to grow. Follow your audience! Use Facebook, Instagram, Twitter, and more to blast your brand messages and marketing campaigns.
Users love relevant and valuable content. Gain the trust of your prospective buyers by showing your expertise in the field via educative and informational content marketing assets. This encourages them to subscribe to you since you're giving them new and useful information rather than aggressive ads.
This is another form of PPC and is considered the visual counterpart of SEM. When users type in a keyword, your product photos may appear on the upper right corner of their screens displaying your products.
Mobile In-app Advertising
A lot of users are on their phones, and not always in a browser. In fact, an average person spends 89% of their time in an app! Consider investing in in-app advertising to reach target users even when they're on another platform.
Also known as retargeting, this is effective in reminding your visitors about the products they viewed on your website. 25% of online shoppers are happy to see remarketing ads because they get to pick up where they left off.
Final Thoughts
Mediocre digital presence is not enough in the e-commerce industry. You should continuously strive to be relevant and put your best foot forward across all campaigns. With all the data you have from your visitors, you'll have a lot of leverage in developing the best campaigns that can simultaneously expose your brand and help your prospective buyers out.