Christmas is a time of giving, and the holidays are a time for celebration. But how do e-commerce sites stay competitive in this increasingly digital age? It's all about being flexible enough to adapt to changing times. This article will give you an insight into what changes should be implemented by your company to offer your customers a great experience during Christmas delivery.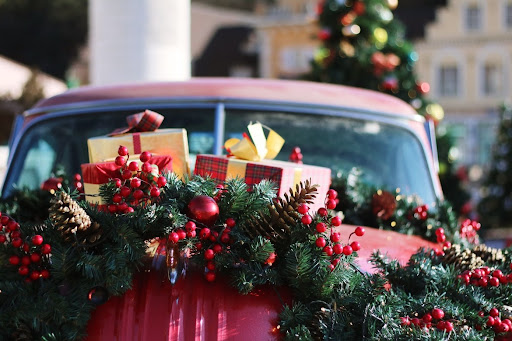 Outsource delivery service
When it comes to the holidays, time is of the essence in the Australian market, and making your customers wait for days can turn them away. The best way to reduce this problem and ensure that every package arrives on time is by outsourcing part of the delivery service process instead of handling everything yourself.
This will allow you enough room if any issues arise during transit, so you won't have to deal with many disgruntled customers because their presents ended up late. There is a lot of advantages when it comes to outsourcing delivery service this include but are not limited to:
Flexibility
Outsourcing provides you with the flexibility of entrusting specific carriers that have better reach in your customer's area or provide faster delivery times in the Australian market, allowing them to receive their presents on time.
Trustworthy Carriers
With an established, trustworthy company and has an excellent record for deliveries in the Australian market, customers will be more confident about placing orders because they know no matter what issues may arise, they'll get handled efficiently. This also gives e-commerce sites room to focus on other aspects of business, knowing there is always someone out there capable of handling part of the process if anything happens. You won't lose any potential revenue due to mistakes such as late shipping dates.
Offer multiple shipping options
If you want your company to stand out from its competitors, you need to apply Entrepreneurship skills like offering different shipping speed choices for your clients. Offering three or four shipment speeds should be more than enough since there's no need for too many options – especially when these are all within one geographical area.
Offer a wide range of shipping locations
In order to accommodate the ever-increasing demand for fast shipment, you should offer your customers as many options as possible. Shipping from different places will allow more customers to receive their orders on time and make sure that even those in remote areas don't miss out on all the fun. Including rural and regional Australia in your delivery network is essential if you want everyone to have a good time during this festive season.
Be flexible with payment methods
Implementing an online shopping site is excellent for eCommerce entrepreneurship because it allows people from every corner of the world to enjoy these benefits no matter where they are located or what currency they use.
You've seen what can happen if you don't adapt your delivery services to the growing number of online orders during Christmas. By taking these extra steps, an eCommerce business should maintain a competitive edge and provide its customers with a great user experience.