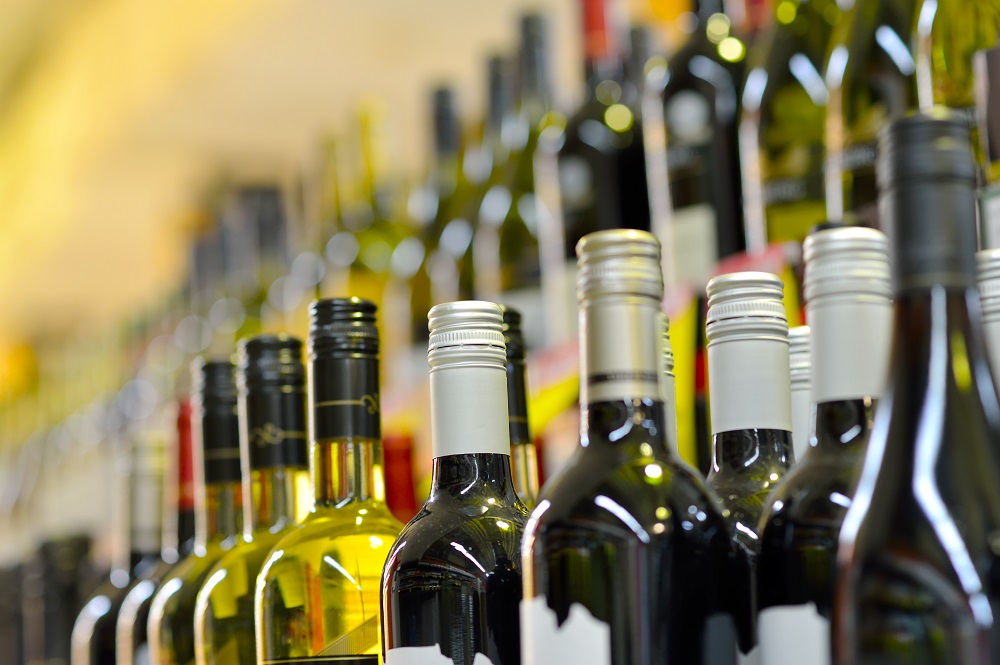 Hosting a social gathering means serving the right combination of delicious food and copious amounts of alcoholic beverages to keep the party going. Suddenly knowing you're running low on either one can give you a mini-heart attack. Of course, you need to call a food or alcohol delivery service to avoid ruining the event and be remembered as the kind of host who killed the party by not serving enough food, especially liquor.
This unfortunate scenario is not something you want to experience since drinking is deeply ingrained in local culture. It is common to have drinks with friends and colleagues after work, and people expect that alcohol is going to be served at parties and other social events.
Australians spend around $14 billion per year on alcohol alone, making it one of the most lucrative businesses patronised by household consumers. This is a great reason why opening your own liquor store is a good business to get into in the country.
But as with any newly-opened business, there are going to be challenges. To be able to get your foot in the door, you will need to market your liquor store efficiently. Your marketing strategy will prove to be invaluable in letting folks know about your brand, which is vital for the growth of your business.
For your liquor store to have what it takes to stand toe-to-toe with the likes of Dan Murphy's or Liquorland, here the ways to market your new business:
Direct Mail
Majority of your customers will be those within your local area, and direct mail can be a cost-effective method to market your business since you can reach neighbourhoods within a few kilometres of your liquor store. You can start with a customer list and periodically send marketing materials and announcements of your latest deals and promos via mail.
You might also want to consider hyper-targeting your direct mail campaign by purchasing a mailing list from your liquor distributor. Ask for names that are found in specific zip codes in your area to boost the success of your marketing campaign.
Offer Promos
One way to catch the attention of your target customers is to offer promos that would make them want to buy from you. They can take the form of discounts, freebies, and rebates. These price and value augmentations will benefit your business by inducing customer traffic and sales.
Promos can help you attract customers away from competitors, which is vital for start-ups like yours since you will need to prioritise establishing a customer base before turning your focus on profits. Sales promos are also an excellent way to clear out your inventory of any surplus at the end of a season. You can then meet your expense obligations and buy inventory for the next season despite not making a profit. And if you manage to make an offer your customers can't refuse, this may lead to word-of-mouth marketing reaching viral proportions to expand your customer base and foster loyalty further.
Food Blogger Outreach
Food bloggers are some of the most influential tastemakers these days, and there are those who have already amassed a huge following. You can seek exposure for your liquor store by leveraging these influencers and asking them to write about your business. In return, you can offer them freebies or even pay for their help.
Influencer marketing is going to be good for your business since bloggers seldom rip apart a brand after receiving products or services in kind as part of a deal. Keep in mind that it's counterintuitive for an influencer to burn a bridge that was just established, so this can work to your advantage.
Use Instagram and Facebook
Social media has already established itself as a powerful tool for marketing. It is also one of the best platforms to showcase a product or service, allowing you to cast a wide net to reach a large audience. Best of all, it's free.
Upload attractive photos of your store and its products on Facebook and Instagram to entice your thirsty customers to order. You can also post about customer experience through their reviews and testimonials. Both networks can also be your channel to tell people about discounts and promos. Turn your social media accounts into a stage where you can feature all the great things about your business and amass your own following.
Geo-Targeted Ads
Paid search marketing is becoming the strategy of choice for start-up businesses and with good reason. Establishing an online presence through organic methods may take some time in your specific niche, but with geo-targeted ads, you will be able to increase your brand's online visibility in a particular location much sooner.
Internet users in areas you have specified to show your ad will be aware of your newly-opened liquor store. And since it's relatively within their geographic location, it would be much easier for them to check it out.
Offer Same-Day Delivery and Partner with a Courier Company
Customers value convenience when trying to access a product or service. In situations where your customer would need alcohol delivered to their location instantly, you can partner up with a courier company that offers same-day delivery. This can be crucial in events where a host may run out of alcohol to serve and would need to replenish the stock.
When choosing a courier company, consider their reliability and the ease in acquiring their services. With companies going digital, you can now book deliveries through an app and have a courier pick up the goods from your store and deliver them to your customers instantly.
---
Opening your liquor store won't seem as daunting now with all these efficient marketing methods integrated into your strategy. Keep in mind that when you have started working on expanding your customer base, you will need to offer a service that will give you an edge over the competition. The key is to find a trusted delivery partner with a reliable and efficient system to bring your goods to those who need to have an unabated good time.