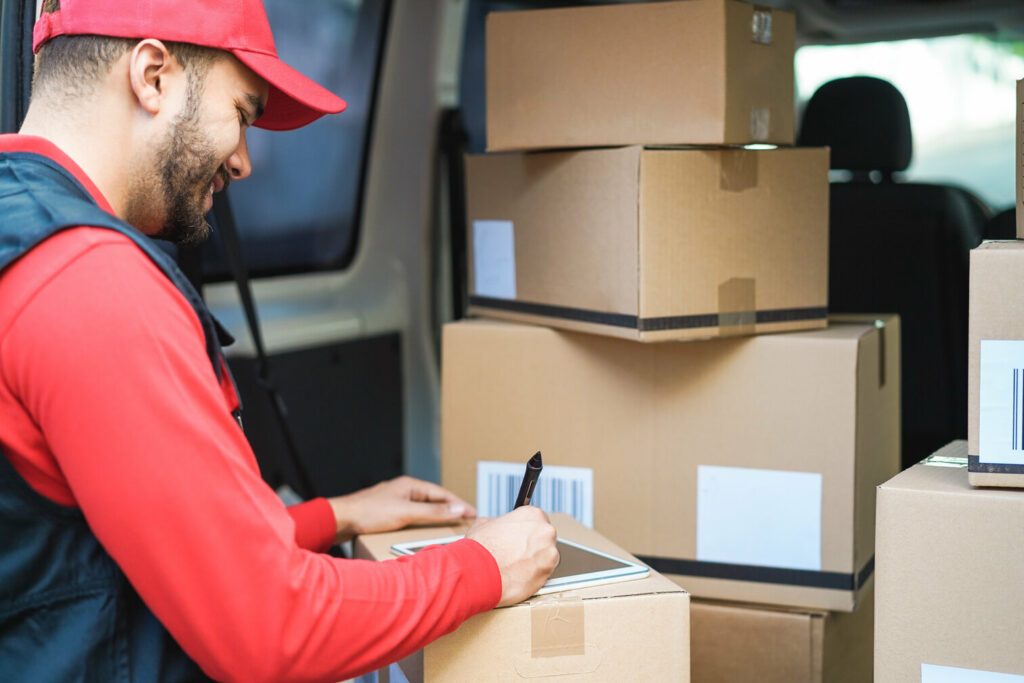 Because of e-commerce, the way shipments are transported and delivered to customers has changed. As a result of modern technology, days have become shorter.
Customers are increasingly expecting businesses to deliver promptly so they can buy their things, and this considerable increase in delivery speed has raised the bar in the logistics and supply chain industry. Customers are ecstatic and pleased with their overall buying experience now that same-day and next-day delivery options are available.
But what exactly is the difference between same day and next day delivery? Should you offer same-day delivery solutions in Australia? Read on to find out more. 
What Is Same Day Delivery? 
Consumers who need their items delivered quickly are increasingly looking for next-day and same-day delivery options. Both are speedier than the typical courier service, which takes much longer—around 2 to 3 days—leaving many customers impatient to get their purchases. With buyers habituated to rapid satisfaction in retail, it's no surprise that many favours. These two sorts of delivery services and their differences are very obvious.
Customers receive their things the same day they order them from the store, known as same-day service delivery in Australia. This is a faster option, but it is also more expensive and poses more hurdles and obstacles for the courier service provider.
Cut-Off
The cut-off time is the deadline by which orders must be placed to qualify for next-day or same-day delivery. This allows couriers adequate time to complete their deliveries within the parameters of the service they selected. Next-day delivery has a different cut-off time than same-day delivery for obvious reasons.
Because couriers have till the next day to finish the delivery, next day delivery has a little more latitude in terms of the cut-off time. Companies usually have until the end of business hours, around 5 p.m., to comply with the law.
The same-day cut-off, on the other hand, is sooner. The timing is usually around midday, depending on where you are. This provides enough time for couriers to deliver the goods throughout the remainder of the day or evening.
Collection Time
Both services have different collection times that are dependent on when the goods must be delivered. The delivery time for the next day is normally arranged for the end of the day or after office hours. The collecting time for same-day delivery is strictly enforced to avoid delays. This provides shops and couriers adequate time to prepare products and load them onto delivery vans.
Delivery on the Same Day vs. The Next Day
Consumers who prefer to have their purchased goods arrive at their doorstep as soon as possible are increasingly opting for next-day and same-day delivery solutions in Australia. Thanks to technological advancements and new techniques, you can now use these on-demand services with just a few clicks of a button.
The desire for immediate satisfaction is strong, but the decision to go with next-day or same-day delivery is entirely up to the customer. It will be based on their demands and your company's objectives. What matters most is that you deliver the goods on time to keep a growing customer base happy and satisfied with your services.
Conclusion 
If your company hasn't yet jumped on the opportunity to offer these services, now is the time to consider incorporating them into your workflow. You can either invest in the technology and transportation equipment yourself or hire a third-party service provider to help you out.
Go People offers same day delivery solutions in Australia, providing senders and recipients with real-time GPS monitoring, including drop-off and pick-up status and driver positions. Deliver your packages with us today! Check our our GoSAMEDAY, a 4 hour* store-to-door delivery from $8.14ex GST**.