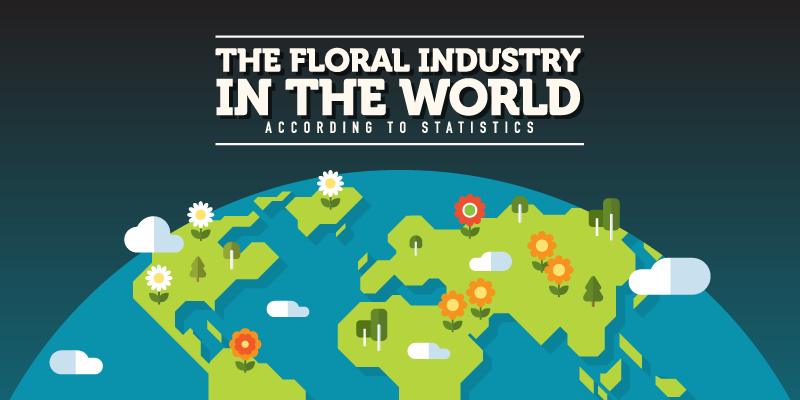 No matter what country you come from, what race you belong to, or what culture you hold, you appreciate the delicate beauty and sweet smell of flowers. Throughout history and cultures, people love flowers.
Sonnets have been sung, poems have been written, and artworks have been created to portray the beauty and grace that flowers represent. But, its colorful petals, varied textures, and fragrant aroma cannot be replaced by mere representations.
They symbolize so many things and evoke so many emotions. In Vietnam, for instance, giving someone a single rose is a confession of your love, while in Brazil, a dozen red roses convey passion. In France, a bouquet of muguet represents good luck, while red flowers are considered lucky in Asia.
People love flowers. Generally, they make people feel genuinely happier and more positive. You can send it to someone to convey gratitude and love on special occasions or just because. You can customize a flower arrangement to accessorize your home. Flowers are also widely used to decorate events and make them more festive. Can you imagine a wedding without flowers?
No wonder the global flower industry is valued at almost 105 billion dollars today.
Giving flowers to significant others, family members, friends, and colleagues are not uncommon in Australia, either. Just ask your florist, and they can tell you the best kind of flowers to give on specific occasions. For instance, according to local tradition, purple hyacinths are perfect for saying "I'm sorry," while a red rose is used to say "I love you."
No matter what the occasion, having flowers delivered to the recipient's home, workplace, or particular location has become a great convenience for consumers in Australia. Make sure to get your flowers from a reliable Sydney florist delivery service that will handle your delicate flowers with utmost care so that they arrive at your loved one's doorstep in its most pristine and freshest condition.
During special occasions such as Mother's Day and Valentine's Day, flower shops are always flocked with people looking for the perfect floral arrangement. Even online-only florist delivery services in Sydney, Melbourne, Brisbane, and the rest of Australia are blooming.
In fact, there are approximately 2,000 florists and retailers across the country, 37% of which are located in Sydney and the New South Wales area alone.
Check out this infographic containing the statistics about the world's floral industry.