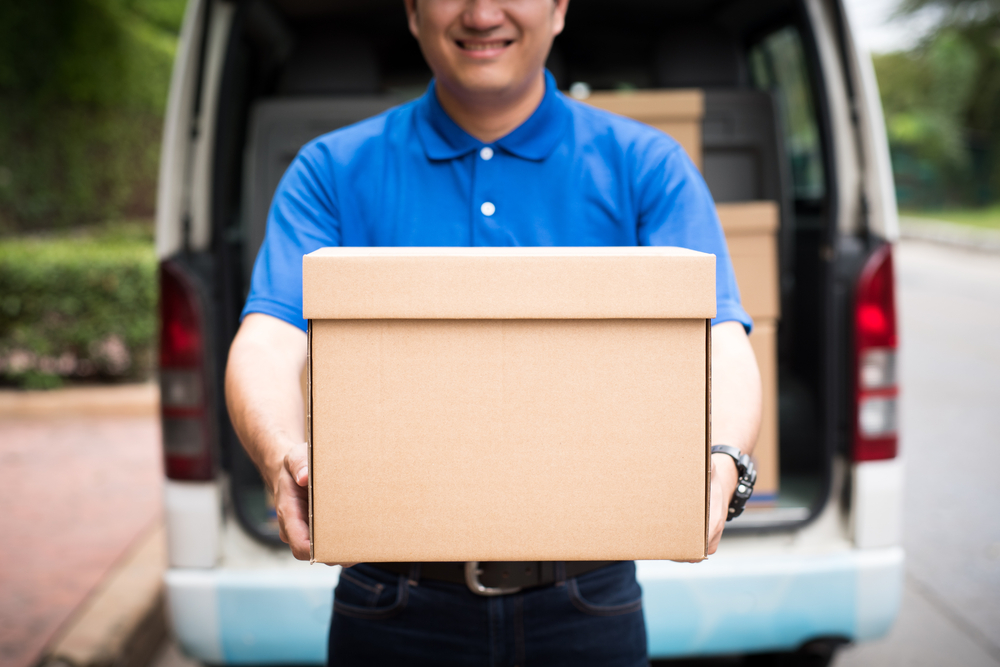 Nowadays, it's rare to find retailers that do not offer delivery options to their clients. You can quickly build a good name for your business if you have this feature, and this can be made possible by hiring a reliable, third-party courier service in Australia.
Outsourcing is a cost-friendly business move that can benefit you greatly when correctly done because you won't need to expand your team, tools, or equipment—you can rely on the courier company to allocate a specific number of delivery personnel and resources to take care of your shipping concerns.
In turn, your in-house team can focus their time on core business practices, so they end up becoming productive and efficient, increasing your organisation's profitability even more.  
Using their skills, knowledge, and experience, third-party couriers can help both large and small companies to focus on their other tasks instead of worrying about the complex world of logistics. These tips can help you in selecting the right delivery service partner.
Check if the courier service provider specialises in delivering the products your business offers.
It would greatly help you to do ample research and know if your preferred company knows how to properly handle a job depending on your business' product offers. For instance, businesses that send out documents have different courier needs than those that are in e-commerce.
A courier partner that has worked in the same industry as your business is ideal. It's an assurance that not only does your courier service provider know what they're doing, but that they can also advise you on any improvements when it comes to deliveries.
Depending on the nature of your organisation, it may be more efficient to go for a third-party courier that can provide a range of services like packaging, labelling, or warehouse management, as it can also help limit your expenses. After choosing, make time to ensure that the third-party courier understands your business and products.
Bigger, more established companies are less likely to have financial concerns with having their deliveries outsourced as compared to start-ups or small businesses. Either way, it's important to calculate and see whether the cost of paying a third-party delivery company is worth it.
Check the difference between spending for an in-house delivery team and an outsourced provider, keeping in mind salary, holidays and overtime pay, training, office space, equipment, and vehicles. Efficiency comes with a price, but it shouldn't be so much that you end up losing revenue instead of gaining.
You may also look for a company that will work with you on a price point that suits your needs. This doesn't necessarily mean someone with the lowest price (as this could imply poor performance or hidden surcharges), but rather someone that looks into your needs and appropriately tailors their prices to those.
Review the booking and communication process.
Technology has helped the shipping and delivery industry grow, and so it only makes sense to take advantage of technology as much as possible.
Your preferred shipping partner must be able to book and manage shipments, communicate with customers, and do the paperwork in a streamlined manner, with all means available to them. Ensure that you can get in touch, ask questions, and receive updates quickly.
Check the efficiency and accuracy of order and delivery tracking.
With the volumes of orders retailers get daily, third-party shipping companies should be competent when it comes to order and delivery tracking. Orders can be placed on different sources—via website or mobile app—and so the tracking capability should also be varied as much as possible.
Having a tracking code that shows the status of order helps, but it's a lot better if customers can also trace the shipment in real time through GPS. Just imagine how happy and secure your customers will feel when they can visualise the exact route their delivery is taking.
You'll also need to track the quality of the item once it gets to the recipient—apart from receiving it on time, it should also be in good condition. This will tell you that the courier handled the items appropriately.
Check the capability of handling the volume of orders.
When it comes to a delivery business, a one-person operation isn't going to cut it. As earlier mentioned, the number of deliveries in a day can reach atmospheric heights. When you settle for this kind of partner, you have no assurance that the shipper will provide enough workforce especially during critical seasons like the holidays or Boxing Day-type of sales.
In addition, emergency situations may get in the way of completing delivery jobs. Go for a partner that has mid- to large-sized workforce, and ask about the standard capacity of their deliveries.
Read testimonials from past and existing customers.
A good reputation is always a positive sign that you picked the right partner. A simple online search can show you stories from past and current clientele about their experiences, but you're also free to ask the prospect for references (keep in mind, though, that the company chose to give you those particular contacts for a reason). However, it's also a cause for concern if they fail to provide references.
To avoid those "fly-by-night" shipping companies, go for businesses that have been operating for at least five years.
Review warranty terms and conditions.
The last important detail you need to consider is warranty. Courier companies must have warranty terms and conditions in place to protect their clients, especially in cases of lost or damaged goods. Both client and courier must understand and agree to the stipulations of the coverage.
Wrapping Up
These are just some of the tips that can make choosing a third-party shipping company easier for you. As proven by these suggestions, there are benefits to outsourcing your delivery service. Ultimately, it can be a cost-effective business strategy that can also increase customer satisfaction and revenue.