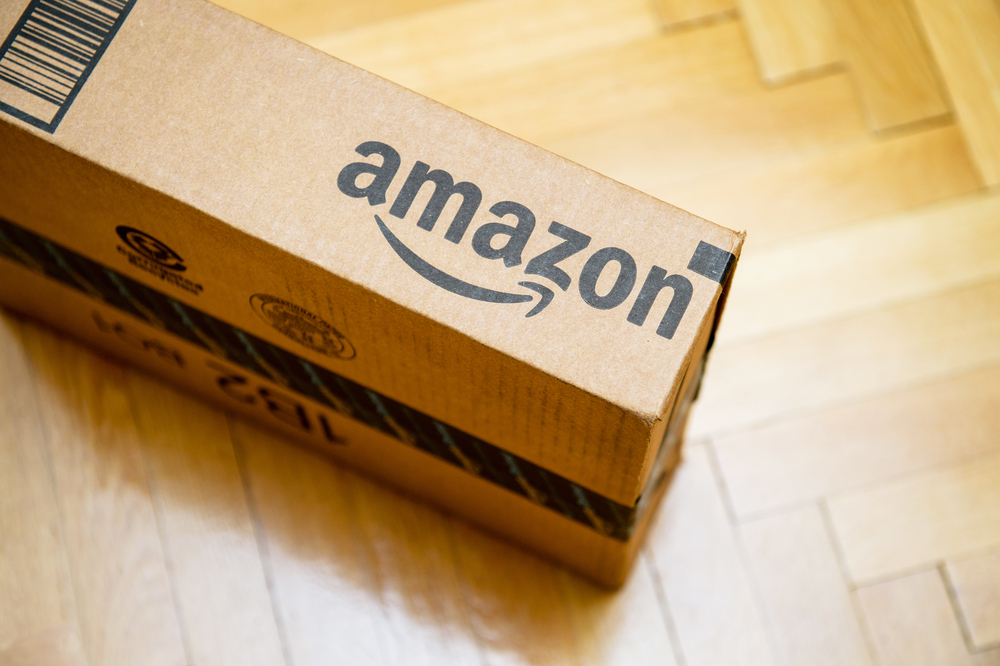 The e-commerce industry has turned into a seemingly unstoppable force that is showing no signs of slowing down. With the rising success of online marketplaces and the integration of same-day delivery, traditional brick-and-mortar shops are starting to jump on this trend. Despite its soaring popularity, e-commerce behemoth Amazon is still the prime authority in the global online retail industry, including Australia.
Amazon Australia has since been the fastest-growing marketplace after over 5,000 online retailers flocked to the website a mere 42 days after its launch, edging out eBay. With this kind of excitement stirring in the industry, the projected sales of Amazon Australia is estimated to reach around 3.5 billion AUD in the electronics and appliances category alone to add to the total of approximately 10 billion AUD in 2026.
With these impressive numbers on the table, there seems to be no way to topple this giant. Despite the seemingly insurmountable odds, small online retail shops cannot be counted out since they still stand a chance, by finding unique opportunities to compete with the leading e-commerce business that is Amazon.
1. Work on Your Shipping Service
Amazon has been improving their shipping service to meet the demands of their customers. From next-day and same-day delivery to flying drones and recruiting delivery service partners, the company is finding more innovative ways to deliver the goods more efficiently. Indeed, these shipping solutions have been among the company's great successes.
Amazon may be hard to beat, but it can be done. There are a few things you can do for your small retail business's shipping service to stay in the competition:
Build a close relationship with a reliable delivery partner. 
Not only can you be prioritised so you can deliver your goods faster, but you can also avail of volume discounts. It's a win-win.
Think of shipping as a marketing strategy. 
You can use your same-day delivery and free return policy as part of your marketing strategy to build brand loyalty.
Establish a warehouse close to your shipper. 
In terms of logistics, it's always smart to keep pickup points close for faster delivery times. This makes a lot of sense particularly if all your goods are in one location, say, a warehouse.
Encourage returns to boost sales. 
Letting your customers know that they can return items free of charge, will relieve them of any worry about ordering products in the wrong size or of subpar quality.
If you sell footwear, for instance, you can encourage your customers to order two pairs of different sizes so they can end up with the one that fits. This may drive up costs due to return deliveries, but the effect leads to less hesitation of customers in placing their orders, thus driving up more sales.
Deliver fast, return slow
You may deliver fast, but since customers don't expect rush returns, so you can use regular delivery to cut costs.
2. Find Your E-Commerce Niche
Amazon is known to sell virtually everything. This has been a huge contributing factor to their success, but this may also be their biggest weakness since they can't possibly be good at everything. The trick is to find your own niche, focus, and then dominate it.
Your ability to concentrate on one product or service category gives you the opportunity to speak directly to your target audience through a more focused marketing strategy. You don't have to match Amazon's every offering, either, such as their free two-day shipping for the whole year under an Amazon Prime subscription. Instead, hold limited time promos where free, discounted or faster shipping can be made available.
3. Be a Specialist
Having to focus on your own niche now gives you the advantage to specialise in every area of your business. This gives you an edge over Amazon since the e-commerce giant may tend to spread itself out thinly due to their large-scale attempt to satisfy their customers.
From procurement or manufacturing down to the delivery, you will have the opportunity to fine-tune your whole business operation and provide the best customer experience that rivals or even beats Amazon.
4. Provide the Best Customer Service
Nothing wins the loyalty of consumers better than giving them the best customer service possible. Unlike Amazon with its vast resources and sheer size, you will have a more personalised, one-on-one service only you can deliver due to your more focused approach.
Here are a few tips you can follow to improve your customer service.
Use real people to handle customer complaints.
According to a study, the critical component of excellent customer service is merely a real and knowledgeable human on the other end of the line regardless, if the assistance is provided through an email exchange, phone call or chat service.
It turns out customers are happier when they're in touch with real people. Combined with a little bit of automation to help shorten the response time, you'll be able to improve your service in no time.
Make it easy for customers to access information and support.
Giving your customers multiple channels to access both the information they need to resolve issues and the support they need with human contact could spell the difference between a happy and a dissatisfied customer.
Establish trust and loyalty by being active in responding to queries 24/7 if possible, while keeping them up-to-date with your latest offerings, promos and solutions.
5. Be Transparent to Your Customers
Consumers are more inclined to do preliminary research before making a purchase online. This can be an excellent opportunity for you to help them during this initial step in the buyer's journey. So, if you're already listing your wares online, think of all the questions a potential buyer may ask and make sure the answers are easily accessible. And if you are selling pre-loved or vintage goods, be open about any flaws.
You should also be forthright about advocacies, be it a commitment to sustainable ingredients or support for a charitable organisation. Consumers are now increasingly more loyal to brands that are driven by a purpose.
It may have seemed impossible, but David managed to stand toe-to-toe to the bigger and much stronger Goliath in battle. Your small online business can definitely stand a chance against the retail giant that is Amazon if you successfully integrate these tips in your strategy. So, grab that sling, load that stone and aim for that forehead; the growth of your business will depend on it.