Last Friday, 10 November, Go People was awarded Transport and Logistics Business of the Year at the Optus MyBusiness Awards.
We beat out four other very impressive logistics businesses – HUBBED, Manly Car & Truck Rentals, Ryan Bricks and Transport and Ontime Delivery Solutions – for the award, and we are flattered that our work has been recognised by our peers.
The awards are organised by MyBusiness, Australia's leading digital business publication for SMEs.
To ensure professionalism and transparency, a judging panel made up of respected industry professionals oversaw the award process. All submissions were assessed against specific metrics and business performance parameters to determine the finalists.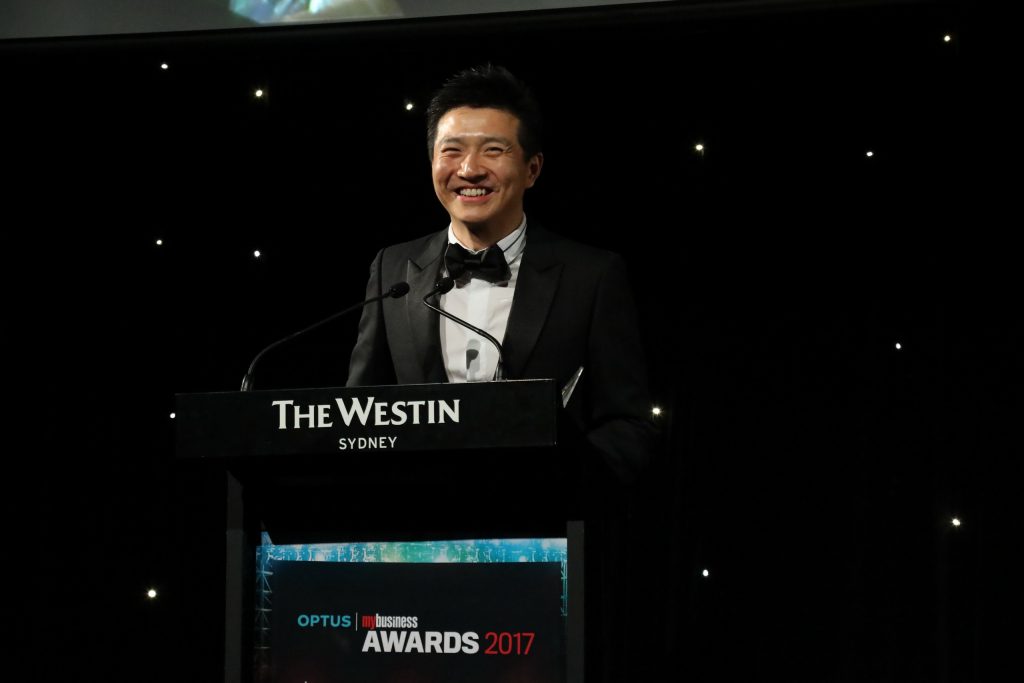 This award is a testament to all our hard work over the past couple of years and, of course, the viability and excitement of point-to-point same day deliveries.
When the nomination was announced, Go People CEO Wayne Wang said, "This finalist listing is a recognition of our hard work over these past three years.
"Our smarter and simpler delivery service is truly beginning to make waves in the logistics industry, as it has already been making waves in the pockets of our clients, Australia-wide.
"We would like to thank all our Senders and Runners in helping to make our dream of a better delivery service become reality."