2017 has been a huge year. With only a few days to go before we welcome the start of 2018, we're wrapping up some of the biggest news, breakthroughs, and highlights the logistics space has seen this year. From ground-breaking technology to innovative new solutions, we're already looking forward to what next year will bring! Here's seven of the best to get you excited about your delivery future.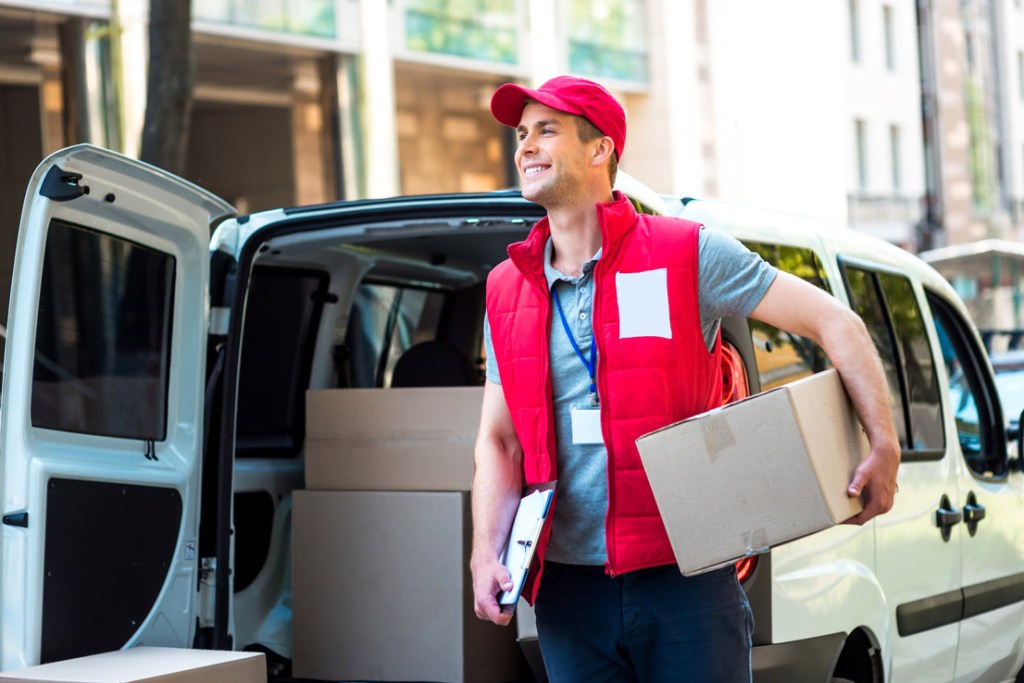 Drones and robots for deliveries
Yep – this year, we haven't just been talking about improving last-mile deliveries with automated machines, some people have been out there testing their ideas in real life! While Amazon revealed they have big plans to transport packages by air with a new fleet of delivery drones – Australia Post has been trialling their own ground-dwelling delivery robots on Aussie streets. And let's not forget about Domino's Dru – this robot/oven hybrid will make sure you never suffer a cold pizza again.
Hyperloop completed its first test ride
Expected to reduce journey times between Sydney and Melbourne to one hour, Elon Musk's Hyperloop could bring huge benefits to the logistics industry. This year, we came one step closer to reality as the Hyperloop completed its first successful test ride. Take a look here! Essentially a pod that travels at speeds of 1,200km/h along a pipe under low pressure, the Hyperloop could break new ground on Australia's vast continent by offering a fast and cost-effective alternative to air travel.
The explosion of Click and Collect
This is a retail trend that soared to new heights in 2017. Click and Collect combines the benefits of bricks and mortar and online retailing to make shopping online and getting those goods in hand easier than ever before. It's a simple concept that allows consumers to buy goods online and arrange to pick them up in-store at a time that suits them, avoiding unreliable delivery times and completely free of charge. This year, it was revealed as many as 42 per cent of Australian retailers were offering Click and Collect, while the number has risen by 25 per cent since 2015.
Tesla's electric truck
Yes – Elon Musk has been a busy man this year. Back in November Musk unveiled Tesla's first electric semi-truck at an event in Los Angeles. The truck promises a great many benefits to delivery service providers (and ultimately consumers!), such as cheaper running costs, better performance, and a long range of 400km per charge. The truck is expected to mark the end of their diesel guzzling counterparts, but the question is, will Tesla win the race against its competitors?
Australia Post launches Shipster
With the launch of Amazon, retailers are playing a cutthroat game in the battle to meet consumers' delivery expectations. But it's one Australia Post has found itself right in the middle of – after all – if they provide the cheap and fast deliveries consumers are looking for, retailers will follow. That's why they launched Shipster, a service that brings unlimited free deliveries to subscribers for a monthly fee. The only catch – Shipster's service is currently limited to only 40 partner retailers, but this number looks set to rise.    
Same-day delivery services look like they're becoming the new norm
Research from the US revealed the number of retailers offering same-day delivery services has tripled from 16 per cent in 2016 to 51 per cent in 2017. While it's believed the sharp increase in retailers offering same-day deliveries is driven by changing consumer expectations and the new benchmark set by Amazon – we could see Australia follow the US' lead next year.    
Amazon is finally here!
Last but certainly not least, Australian consumers now have access to Amazon Australia – just in time for Christmas. After being the subject of much debate and speculation throughout most of 2017, the new Amazon Australia website finally went live just a couple of weeks ago. It's expected this huge retail giant will cause shockwaves throughout Australia's existing retail and logistics space with its one-stop shop for online shopping and pioneering new same-day delivery solutions. Yes, it's time to step up the game in 2018!