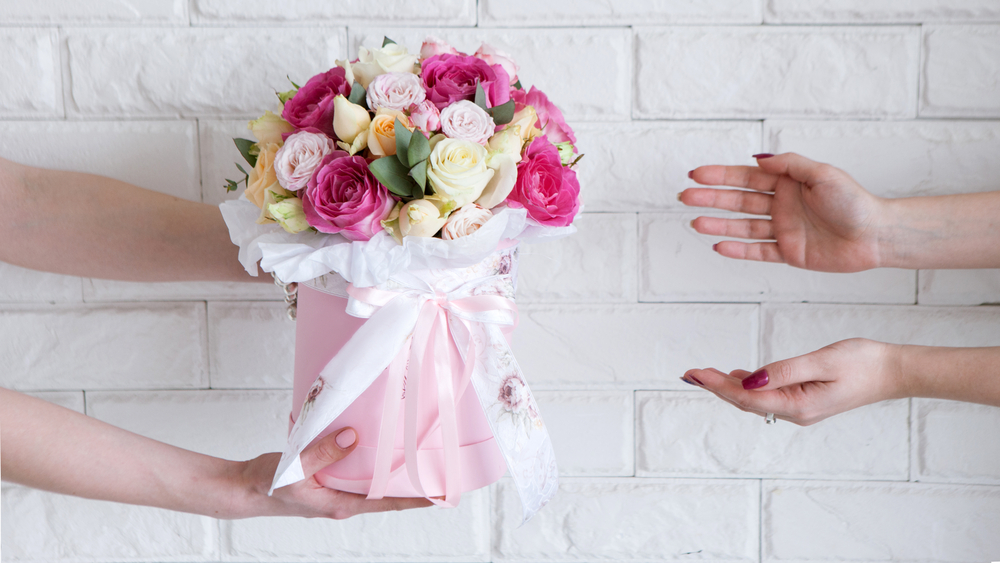 Special occasions all year round call for the loveliest of gifts for your significant other or beloved family and friends. When it comes to the best gifts, flowers instantly come to mind because they're very versatile. It's not uncommon anymore for women to get flowers for their male partners or a male member of the family. Not so surprisingly, guys seem happy for the thoughtful gesture.
People who are dealing with a loss or sickness would also appreciate getting a bunch of flowers from sympathetic friends or relatives. Sometimes, one doesn't even need a special reason to give flowers to someone other than to show that person that he or she was being thought of.
Beautiful flower arrangements make the whole experience more heartwarming for the person receiving the flowers, so check if these pointers are already part of your flower arrangement techniques:
The shape of the vase and your flower arrangement must match.

Extend your arrangement from 1/3 to 2/3 above the rim of the vase.

Use layering in your arrangement, starting with greenery as your base and then adding flowers with smaller heads or subtle colours next, and finally placing large or brightly coloured flowers.

Pick your centrepiece flower carefully, avoiding ones that cover the entire arrangement when they bloom.

Use an odd number when placing flowers around the centrepiece to add balance to the arrangement.

Spread flowers of different types or colours evenly on all sides of the arrangement.
Gorgeous Flower Arrangement Ideas for Your Customers
Here are different flower arrangement ideas that you could deliver to your customers via your favorite courier service in Australia. They're perfect for celebrating special occasions, sending someone good wishes during rough times, or making everyday moments more memorable.
All About Roses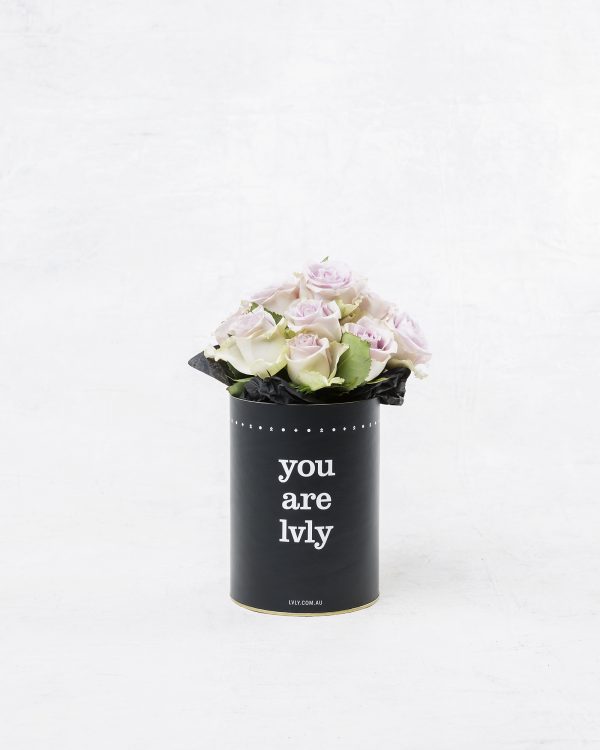 (Image source: LVLY)
Roses go well with any occasion, reason, or season. Premium roses in a deluxe rose box will delight every floral lover you know.
Flower Jars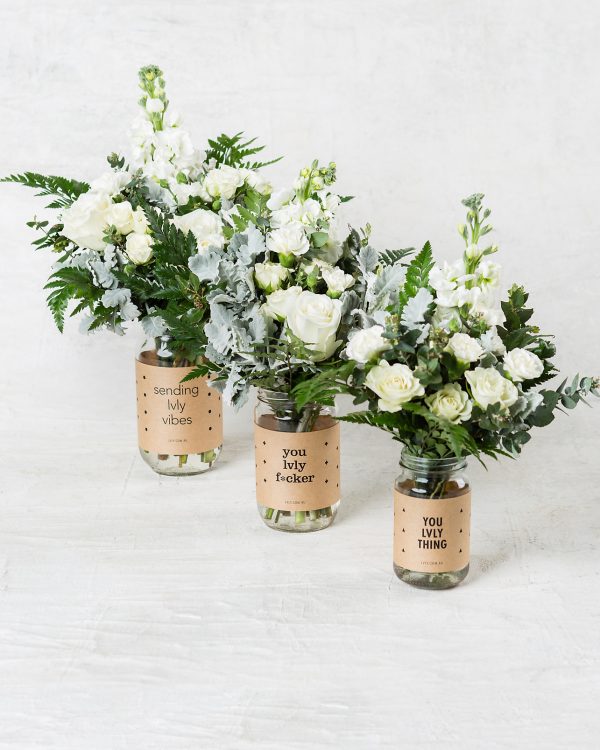 (Image source:LVLY)
Posies in flower jars liven up any spot be it indoors or outdoors. They're the perfect companion for anyone whether they're feeling low or having the best time ever.
A Bowl of Succulents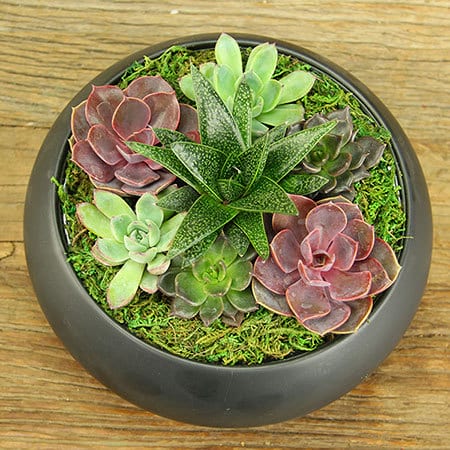 (Image source: Flowers for Everyone)
Succulents have amazing shapes, textures, and colours that make them look like an art piece, such as this one in a black bowl arrangement. They add a sense of warmth to every home and are easy to care for and grow, too.
A Bouquet of Gerberas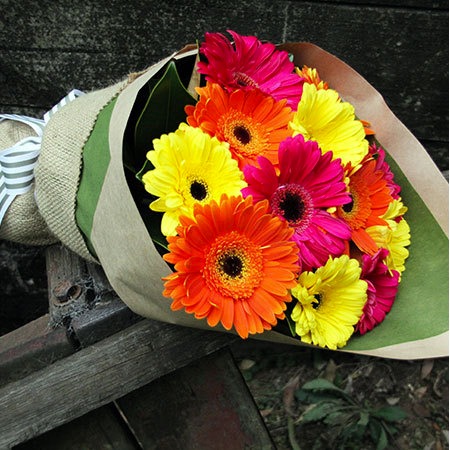 (Image source: Flowers for Everyone)
A bunch of Gerbera daisies comes with all the right hues – candy pink, juicy orange, and golden yellow. Gerbera bouquets can add so much colour and cheer to someone's day.
Condolence Flowers

(Image source: Flowers for Everyone)
A plain white flower arrangement may include Gerberas, carnations, lilies, and roses in a wicker basket. The arrangement is a heartfelt way to send thoughts, prayers, love, or sympathy to someone's in mourning.
Black Roses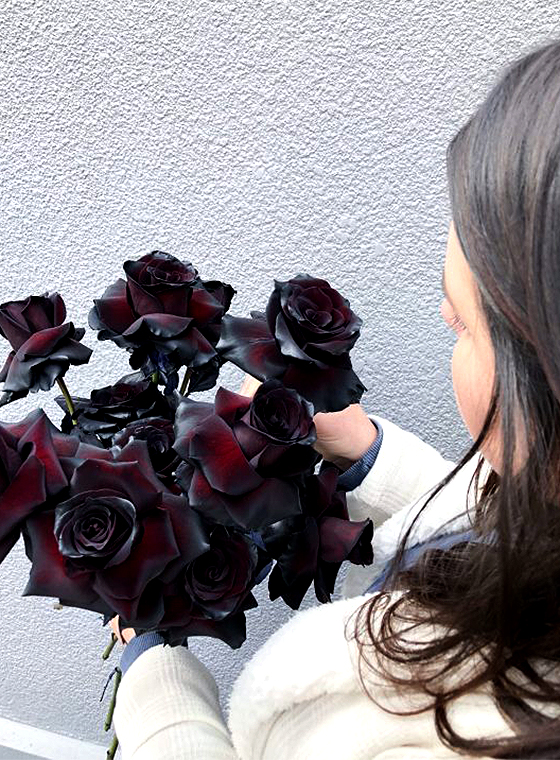 (Image source: Hello Blooms)
Black is classically beautiful as can be seen in this 10-stem bouquet of black roses. Wrapped in kraft paper and premium black tissue paper, it's suitable for anyone who thinks black rocks.
Flower Crowns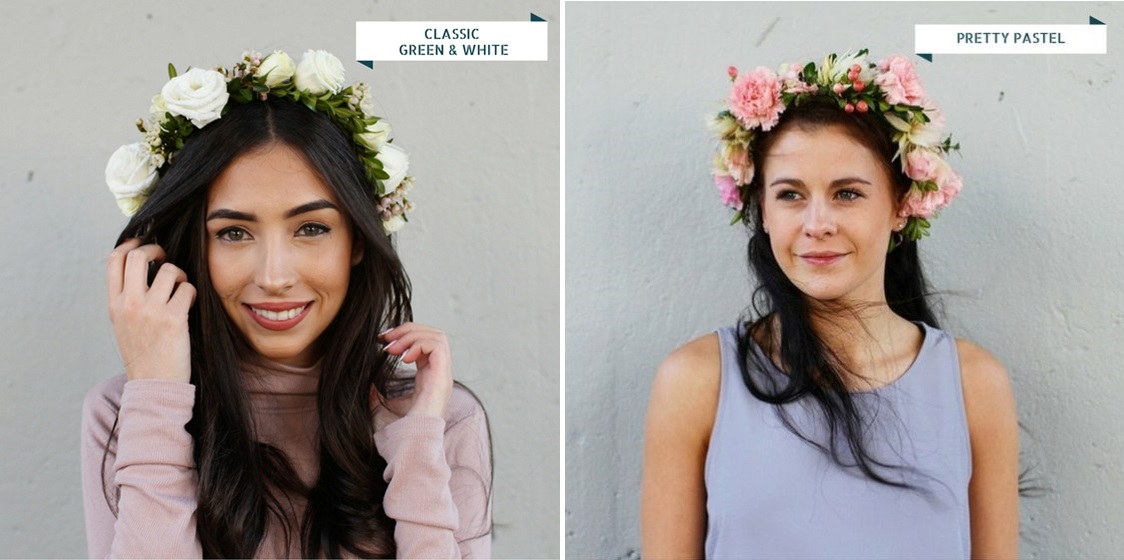 (Image source: Hello Blooms)
Who says flowers are only for holding or decorations? Flower crowns in all-white gyp or colorful pastels also look lovely over a woman's head.
A Heart Full of Love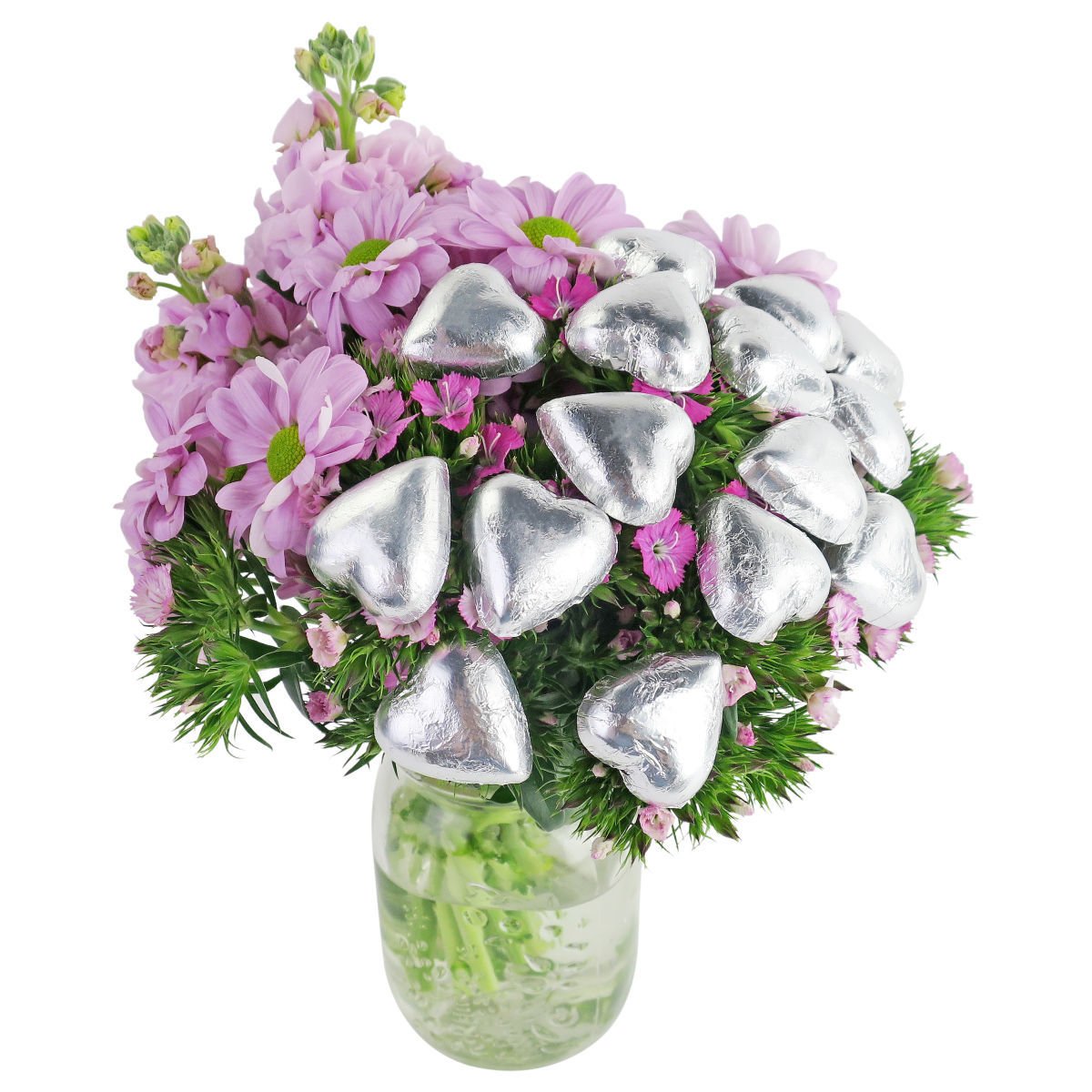 (Image source: Flowers Across Sydney)
This beauty of a floral setup speaks of sweet love for the hopeless romantic, with heart-shaped chocolates wrapped in shiny silver foil placed on top of the arrangement. This flower-chocolate gift set comes in a mason jar filled with a mix of stock, chrysanthemums, and gypsy flowers.
Daffodils in a Vase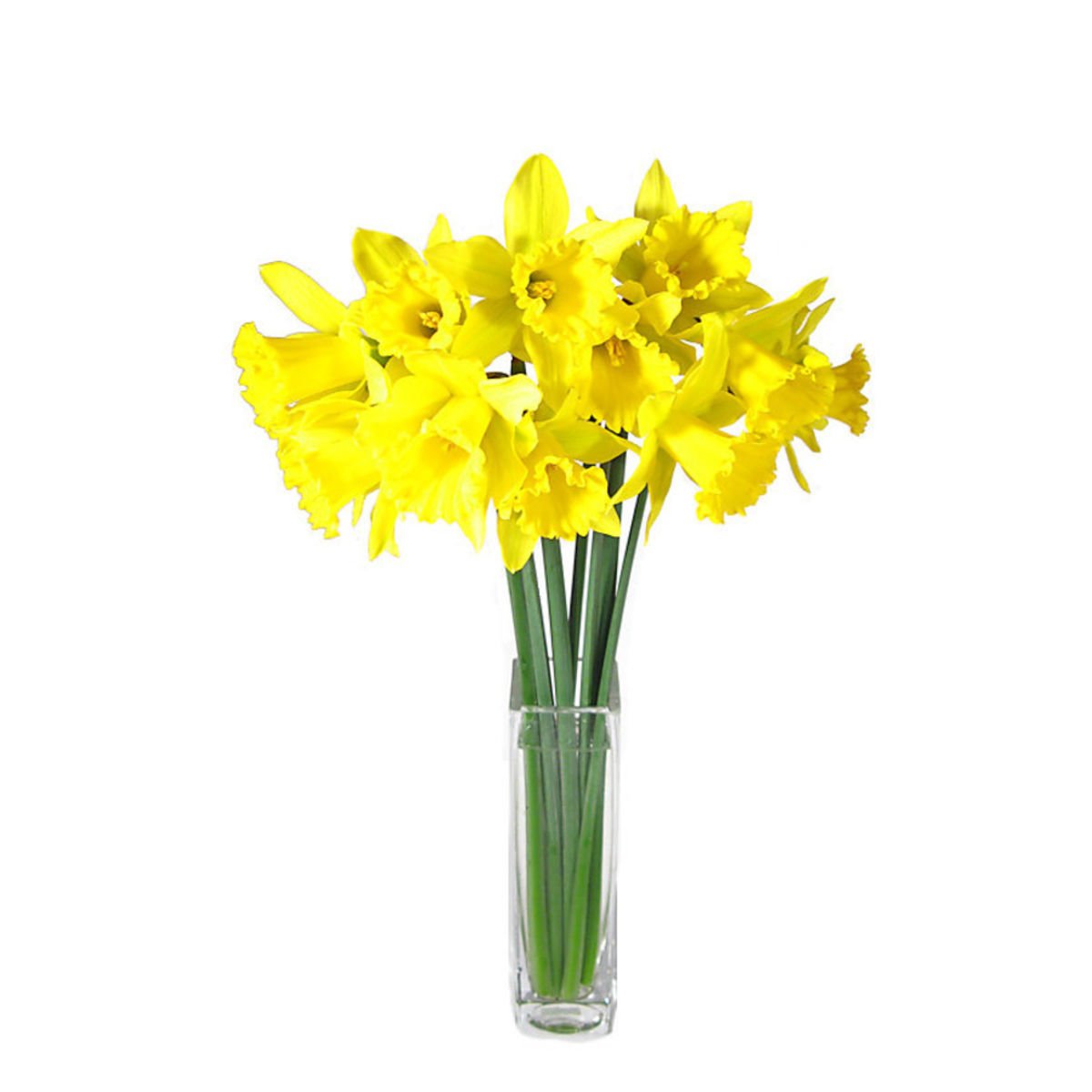 (Image source: Flowers Across Sydney)
A 10-stem bunch of golden yellow daffodils is a sight to behold. When arranged neatly in a tall glass vase, the daffodils are hard to miss for their delicate look.
Big Little Flowers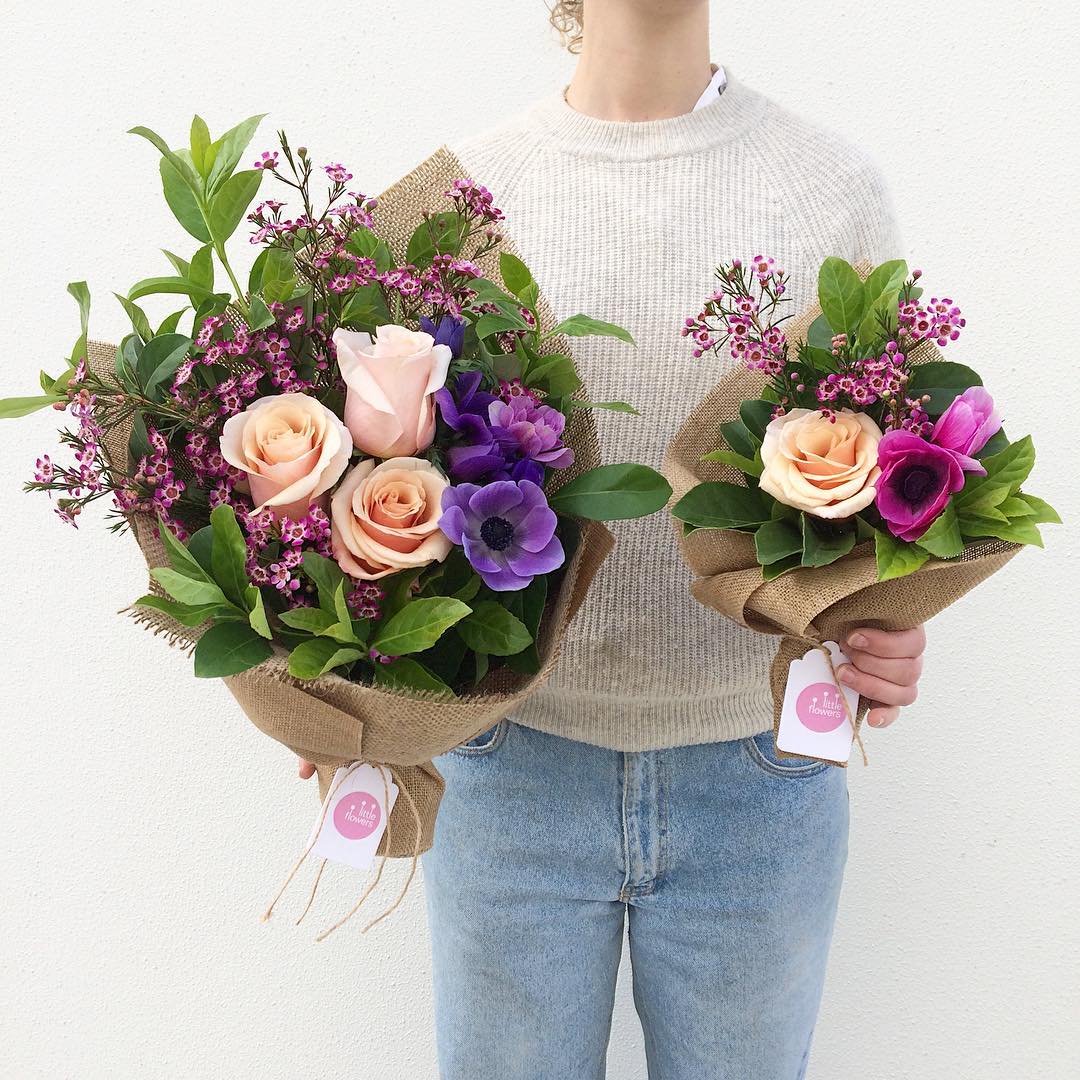 (Image source: Little Flowers)
A combination of small and big flowers in a bouquet looks adorable indeed. These bouquets are bursting with pastel and bright colours and a good amount of green foliage, too.
Straight from Farms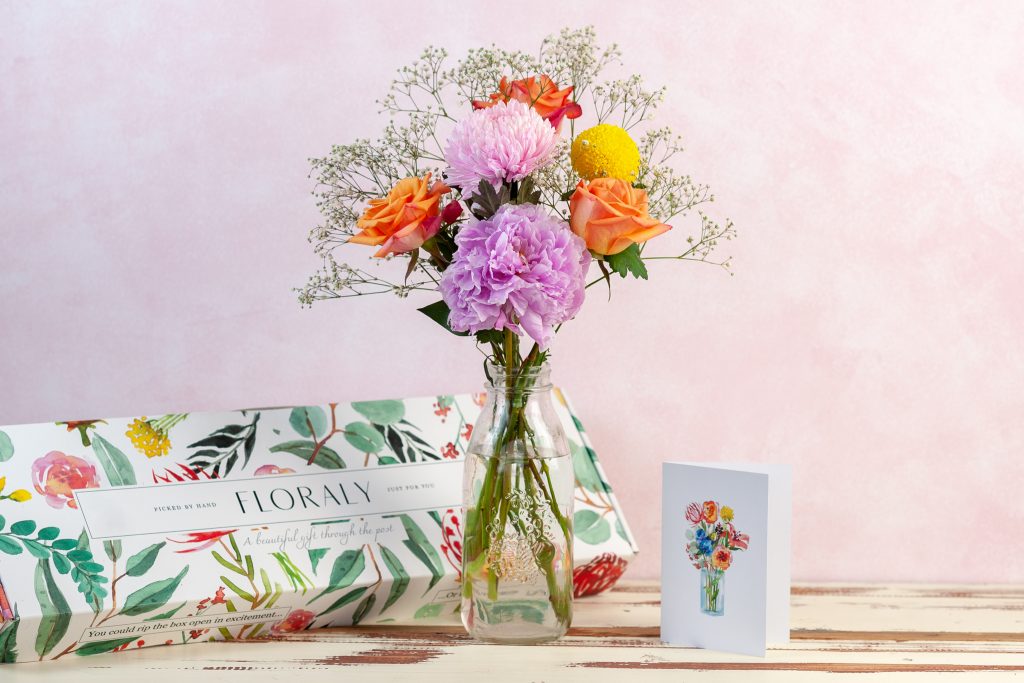 (Image source: Floraly)
Flowers sourced fresh from the farm only after a customer has ordered. Reducing the number of cut flowers that are wasted in Australia due to poor logistics (currently around 40 million per year).
Say It with Those Beautiful Flowers
Whatever the occasion is, flowers make an ideal present because of the warmth, affection, and thoughtfulness that they convey. Make sure to ship your adorable flower arrangements quickly, so they stay in their freshest condition and quality. That way, your customers would appreciate all the lovely work you're doing for them.
Partner up with a reliable courier service in Sydney to ensure that your delicate flower arrangements are handled with utmost care during delivery.