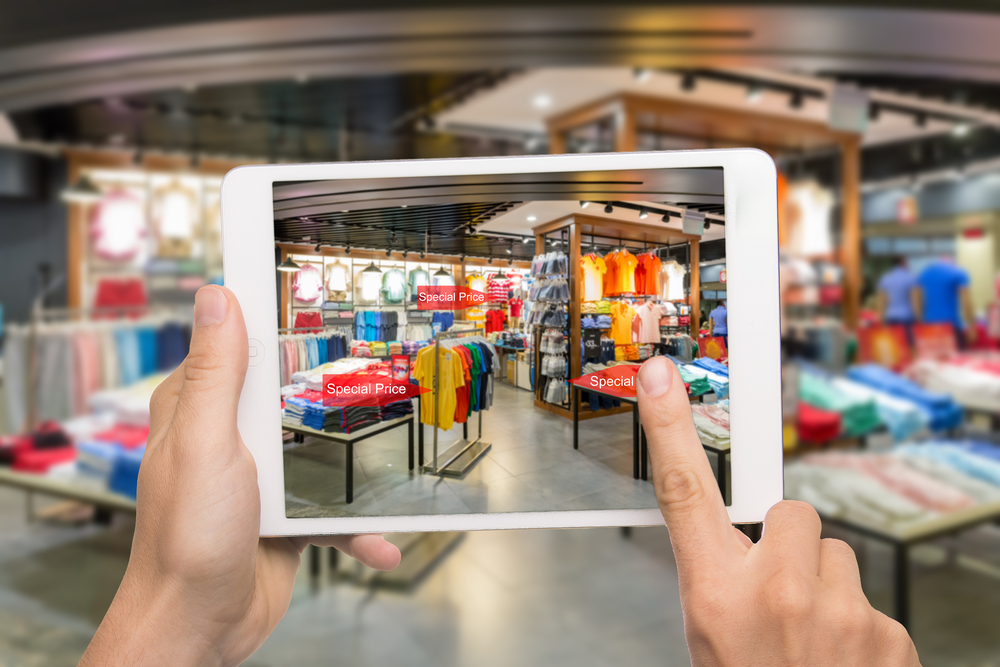 Technology has been a powerful driving force in pushing different industries to go far beyond their boundaries. It has helped them grow exponentially, ushering in an evolution of processes that made it easier for businesses to deliver both goods and services more efficiently.
Many industries adopted future tech to deliver greater customer experience and stand out from the competition. Some think this may be risky, but what many don't realise is that early integration of new tech into their systems has many advantages. They become pioneers and one of the firsts to utilise the tech to profit masterfully.
Advanced tools are now available and currently being used, transporting various industries to the future. And by the looks of it, things are getting better. The domino effect is palpable, as others start to follow in their footsteps to revolutionise the industry they're in.
E-commerce
The e-commerce industry is on steady growth, hitting $2.3 trillion in 2017 and is expected to reach $4.5 trillion in 2021. While many businesses are jumping on the bandwagon, there are only a few that are starting to redefine the industry with new tech.
With everything running on a fast-paced track in the hopes of gaining rapid growth, being at the forefront is crucial. Hence, these new tools are being integrated into e-commerce processes to function better in the industry.
Augmented and virtual reality
Many shoppers still love going through the process of physically going to the mall to peruse and try items before making their purchase. One of the main disadvantages of online shopping is that consumers can't examine and fit items before taking them to the checkout window. Fortunately, tech has found a way to remedy this.
With augmented and virtual reality devices getting cheaper, online retail shops are now offering a unique experience in AR and VR shopping. This not only delivers an in-store shopping experience to customers, but also a more clever advertising of products through the devices. This takes the 'try before you buy' to a whole new level.
Voice search
Voice search is expected to fly this year, as virtual assistants, Alexa and Google Assistant, gain prominence and become commonplace in homes.
Just recently, Walmart and Google announced a partnership that allows consumers to shop through Google Assistant, which will mainly be focused on reorders.
With a growing number of millennials using voice search to purchase online, e-commerce businesses are set to optimise their online stores for voice search.
Blockchain and cryptocurrency
After the sudden surge in the value of Bitcoin, cryptocurrency has grown in popularity with online retailers. Brands such as Microsoft, Etsy, and Shopify now support Bitcoin, ushering in a new era of trading.
Cryptocurrency is poised to become a game changer, with blockchain laying down the benefits of advanced security in transactions and nearly zero risks of fraud from payments.
Despite the advantages of crypto, the e-commerce industry is a little cautious when it comes to using blockchain, the encryption technology used in trading crypto.
Still, a few big players in the e-commerce industry are low-key testing blockchain to their advantage by tracking the origin of food products and reducing the number of fake products being sold in the market.
Due to the decentralised nature of blockchain technology, no financial institution can interfere with its processes, giving it huge potential to redefine the e-commerce industry. Blockchain can be used in order fulfillment, security, and order tracking in the near future.
No more checkout lines
Amazon has introduced the first store that lets shoppers skip the checkout line. Amazon Go is a grocery store that allows shoppers to browse, grab, and walk out—skipping the cashier but not the bill.
Amazon's proprietary technology consists of hundreds of cameras strategically placed around the store to scan what shoppers take from the shelves and automatically check them out while billing them through an app.
More convenient payment options are also available and starting to gain traction. PayPal, Apple Pay, Android Pay, and others are expected to render the checkout process obsolete slowly.
Same day delivery
The courier industry has seen some dramatic improvements with the help of tech. These have complemented e-commerce well by providing reliable same day delivery service. Consumers can now get their hands on items within a few hours of purchasing them.
Online retail stores or even individual resellers have teamed up with delivery startups, allowing them to transport items through an app. They can book a job and have a designated courier pick up the item and deliver it within the day to the buyer. This has been a hit in the food delivery service industry.
With a seamless buying experience on the website combined with same day delivery, e-commerce is on a steady pace to hit that $4.5 trillion mark.
Food and Restaurant
The food and restaurant business is a stable industry that will always have room for improvement. And with new tech coming into play, the way restaurants deliver their services will change our dining experience.
A few trends are emerging where technology has excellent influence, wherein ordering food and paying for them have given us a taste of the future.
Business owners are now making the necessary changes to make their restaurants more innovative and adapt to these new tech trends.
Facial recognition payments
Facial recognition isn't new tech, but it has been groundbreaking in some uses. From nailing down crime suspects to unlocking your smartphone, various industries have found substantial applications for the technology. Now, restaurants are integrating facial recognition for easier payments.
China is a few steps ahead when it comes to digital payments, and their latest foray into this is the integration of facial recognition that allows a customer to pay by showing their face and flashing a smile.
Alibaba's affiliate, Ant Financial, launched its 'smile to pay' service in its Hangzhou HQ where it first used at KFC restaurants. The process doesn't need a smartphone, assuming you've already signed up with the AliPay app and switched on facial recognition. A camera installed at the POS scans the customer's face for identity verification, with a phone number verification option offered for additional security.
Alibaba has made the first step towards a more futuristic process of handling secure cashless payments. With its initial success in a fast food application, casual and fine dining restaurants are likely to benefit from this technology as well.
Customer-facing tabletop tablets
The old reliable food menu has been around since the 13th century, helping both restaurant owner and customers serve dishes that are offered through a server who would list down the orders. While this has served us well over the centuries, tech has found a better way to improve this.
Customer-facing tabletop tablets are revolutionising the way we order food. You can immediately view the menu and place an order whenever you are ready, even allowing you to place additional orders as often as you like.
Webcam-enabled monitoring
The staff plays a huge role in running a restaurant smoothly, and any irregularities may result in problems. Webcam-enabled monitoring installed in food prep areas and other areas of the restaurant can help detect any violations of health codes and safety regulations. This is helpful for owners with more than one restaurant and can't be present at all times.
Automated inventory tracking
Spending hours per week to manually log in your inventory is now a thing of the past with systems that can automatically track it for you.
Spreadsheets run the risk of committing clerical errors that could be costly, and checking for inconsistencies would prompt you to configure all the date you've entered manually. This is where automated inventory tracking comes in. It can instantly run a report for you and even offer suggestions so that you can stick to your budget.
Retail
With online shops trending and attracting more consumers, the retail industry is upping their game by also applying new tech to improve the shopping journey.
What was once just transactional is now focused on building relationships through a more convenient shopping experience.
Prices that change by the hour
Prices are easy to change when selling items online, but this takes a few hours or even days when trying to do it in-store. Thanks to digital price displays, adjusting prices of thousands of products can now be done with a click of a button.
Digital mirrors
Many retail products need to be tried on to find out if they suit you before making a purchase. If you're shopping for frames, you could try on different styles through a short 360-video and compare each one side by side. This could also be done with makeup to find out if the shade looks right for you.
If you're still not convinced, you can send images and videos to others to know what they think.
Robotic or no shopping carts
If pushing shopping carts is an inconvenience, a robotic shopping cart is now available to streamline your grocery experience. It can import your shopping list, guide you to each item, and allow you to check them out with a swipe of your credit card. It can even follow you to your car and automatically find its way back to a docking station after unloading your groceries.
In a different approach, a cartless shopping experience will also be available so that consumers can just use their smartphones to add items to a virtual shopping cart as they browse through the store.
At the end of the trip, the option to choose between having their purchased items handed to them and having them mailed to their homes.
Tech that helps find better-fitting footwear and matching outfits
Companies use algorithms to recommend products that customers might like through the thousands of data points they collect from them before sending shipments of clothing to their homes.
There is also available tech that provides personalised outfits around each item they sell. Just send a photo to a partner retailer and the company will respond by offering pairings within seconds.
It will always be prudent to take advantage of the latest tech trends in your industry. Reaping the benefits allows you to compete with the rest of the world while assisting customers to have a more positive experience with your product or service.
It's not good to be left behind by the competition, so always be in the know of these emerging tech trends and utilise them appropriately. This will place you in front of the pack by boosting sales and cutting costs through a more streamlined process.