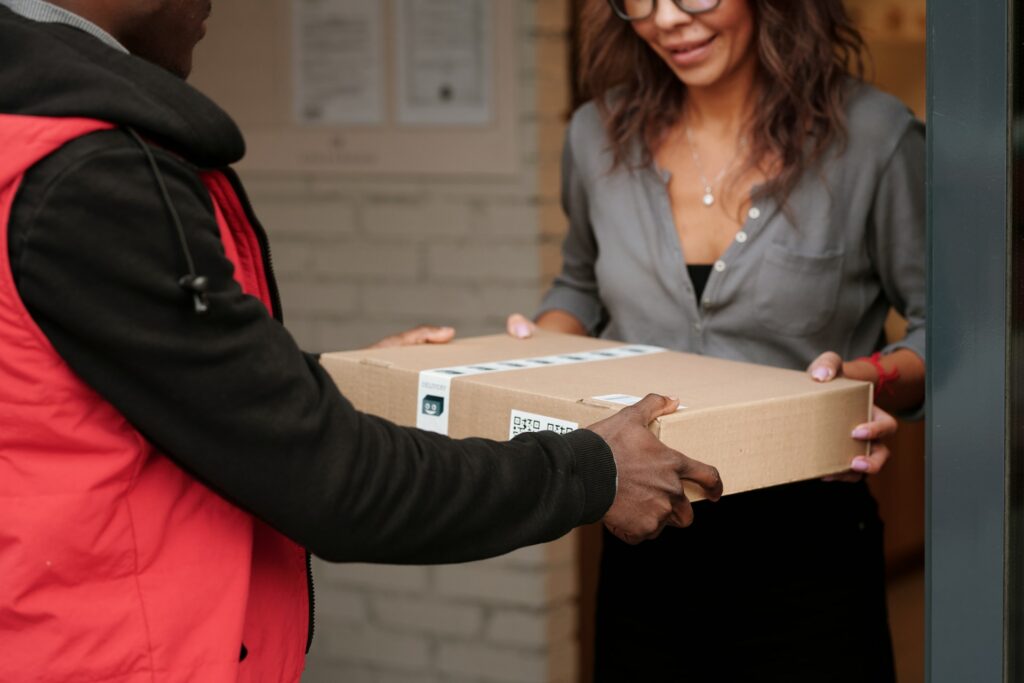 In an era where consumers increasingly demand faster deliveries and exceptional customer service, choosing the ideal same-day delivery solution for your Australian business can be challenging. As more delivery services emerge within the market, the key to making a well-informed decision lies in understanding and considering the differentiating factors that set them apart. In this article, we uncover smart tips and essential factors to guide you in selecting the perfect same-day delivery partner, helping you streamline your logistics process and ensure high levels of customer satisfaction.
From leveraging the power of live GPS tracking and assessing service reliability to evaluating customer satisfaction ratings, these insightful tips will equip you with the knowledge needed to make the right choice for your business. Opt for the delivery partner that keeps your business at the forefront of the e-commerce landscape and seamlessly aligns with your unique business requirements and objectives. Embark on your journey towards choosing the most suitable same-day delivery solution and elevate your customers' shopping experience while enhancing your competitive edge.
1. Assess Service Reliability and Flexibility
Reliability is a critical aspect to consider when selecting a same-day delivery service. A dependable partner will ensure your parcels are delivered on time, every time, while also providing you with a seamless and hassle-free service experience. To assess a provider's reliability, consider the following:
On-Time Delivery Performance: Check if the provider maintains a consistent track record of timely deliveries. If possible, find customer testimonials and online reviews that reflect their performance.

Flexibility in Delivery Options: A reliable provider should offer various delivery options, including express and same-day delivery, allowing you to choose the best-suited service for your business and customers.

Scalability: Ensure the provider can handle fluctuations in parcel volumes and accommodate peak periods without compromising on service quality.

Customer Support: A dependable provider should offer responsive and proactive customer support, ensuring effective communication and addressing any concerns or queries promptly.
2. Evaluate Pricing and Additional Fees
The cost of same-day delivery services can impact your bottom line, and transparency in pricing is essential to avoid any hidden or unexpected costs. When assessing a potential partner, consider the following factors:
Pricing Structure: Understand the service provider's pricing model and investigate any additional fees for features, such as GPS tracking or handling fragile items.

Discounts and Incentives: Find out if the provider offers any volume-based discounts or promotional incentives that could result in cost savings for your business.

Billing Options: Consider flexible billing options that suit your business needs, such as pre-paid credits, invoices or direct debit arrangements.
3. The Power of GPS Tracking and Real-Time Visibility
Real-time visibility is essential for managing same-day delivery services effectively. Live GPS tracking provides both your business and your customers with valuable information on the status and location of parcels. When selecting a provider, consider the following:
Real-Time Tracking: Determine if the provider offers live GPS tracking of deliveries and lets you monitor the progress of your parcels in real time.

Integration with Business Management Systems: Investigate if the provider's tracking platform can integrate with your existing logistics, e-commerce, or business management systems.

Customer Access to Tracking Information: Verify if the provider enables your customers to track their own deliveries, enhancing their post-purchase experience and alleviating any anxiety around parcel arrival times.
4. Appraise Customer Satisfaction Ratings and Reputation
By considering customer satisfaction ratings and the provider's reputation, you can make a more informed decision when selecting a same-day delivery partner. Importantly, they display the overall service quality, timeliness and dependability of the courier service:
Online Reviews and Testimonials: Research various review platforms, such as Google Reviews and Trustpilot, to gauge past customer experiences and satisfaction levels. Look for patterns related to service quality, timeliness and support.

Referrals and Recommendations: Seek recommendations from industry peers or your professional network to uncover trusted and reliable delivery providers.

Track Record and Industry Experience: Assess the provider's industry experience and track record, checking for potential red flags such as recurring delivery issues or poor customer support.
5. Examine the Provider's Insurance and Liability Coverage
Insurance and liability coverage should not be overlooked when selecting a same-day delivery service. The provider should offer adequate protection for your goods in the event of damage or loss during transit:
Liability Coverage: Investigate the provider's liability coverage policies and the extent to which they cover damaged or lost items during delivery.

Additional Insurance Options: Determine if the provider offers extra insurance options or if you need to take out independent transit insurance for high-value items.
6. Consider the Provider's Service Coverage and Network
Lastly, assess the provider's service coverage and network to ensure they can efficiently and effectively serve your business. Key aspects to evaluate include:
Service Areas: Verify if the provider offers same-day delivery services within your desired service area, including both urban and regional locations.

Network Access: Consider if the provider can facilitate interstate or international deliveries for your business expansion plans.

Multiple Courier Options: Opt for providers with access to a robust network of couriers, ensuring availability during peak seasons and improving overall delivery capacity.
Unlock Seamless Same-Day Delivery for Your Business with the Right Partner
Choosing the ideal same-day delivery partner for your Australian business involves careful consideration of various factors, including service reliability, pricing transparency, live GPS tracking, customer satisfaction ratings, insurance coverage, and service coverage. By evaluating these essential aspects, you can make a well-informed decision that streamlines your logistics process, ensures timely deliveries, and addresses your unique business needs.
Ready to experience seamless same-day delivery services and elevate your customers' shopping experience? Look no further than Go People's tailored delivery services to reap the benefits of an innovative, dependable, and technology-driven solution that keeps your business ahead of the curve.
Take the plunge and embrace a same-day delivery service that matches your business's objectives and contributes to your growth. Invest in the right partner and unlock the potential to strategically expand your market reach, attract loyal customers, and stay competitive in the dynamic retail landscape. Together with a reliable delivery partner, transform your operations and exceed customer expectations for a promising future in the ever-evolving world of e-commerce and retail.